Iliada Kalamata Olive Paste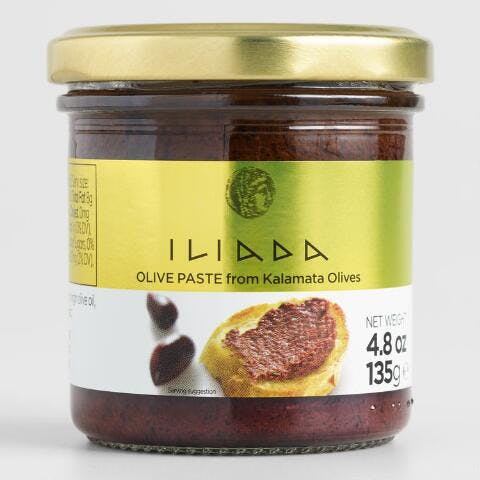 This is the most elegant, delicious, refined example of dark olive tapenade (or paste) we have found in 20+ years of buying gourmet foods. ILIADA Kalamata olive paste is an authentic Greek spread crafted from Kalamata olives, delicious on toast, crackers or pizza bread. Ideal for salad dressings or for pasta sauce as well, this is literally a magical little jar for kalamata olive lovers.
We recently forged a relationship with a fantastic Greek food importer who brings in the most authentic, high quality products. We also have a beautiful selection and passion for Greek wines, which is why we worked so hard to get Greek specialty foods into the Bottle Shop. Enjoy!