Cretan Cookies Ladokoulouro Sesame Biscuits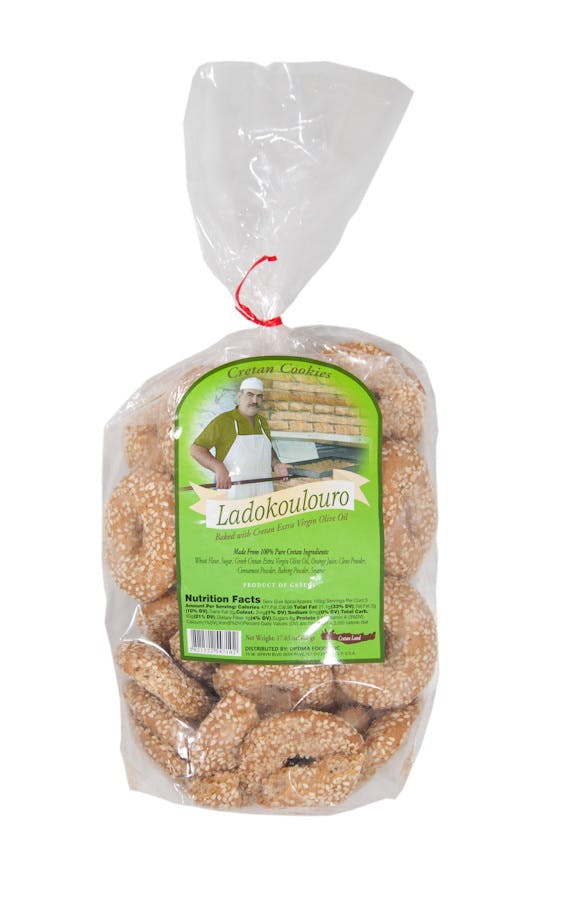 Don't be misled by the use of the word 'cookie' because these scrumptious Cretan snack crackers are more of a biscuit than a cookie. We serve these Ladokoulouro with sparkling wine, red and rosé wines, and all Greek whites, as well as with coffee and tea. They are delicious anytime of the day, too, and remind us of an Italian sesame biscuit/cookie, the not-so-sweet version. These are from Crete, a Greek island, where they have been made for hundreds, if not thousands of years, in an all-natural way. The 'sweetness' comes from orange juice, cinnamon and just a hint of sugar.
Ingredients : Wheat flour, Greek extra virgin olive oil, orange juice, clove powder, sugar, cinnamon powder, sesame, baking powder.