Guinness Pub Draught 4 pack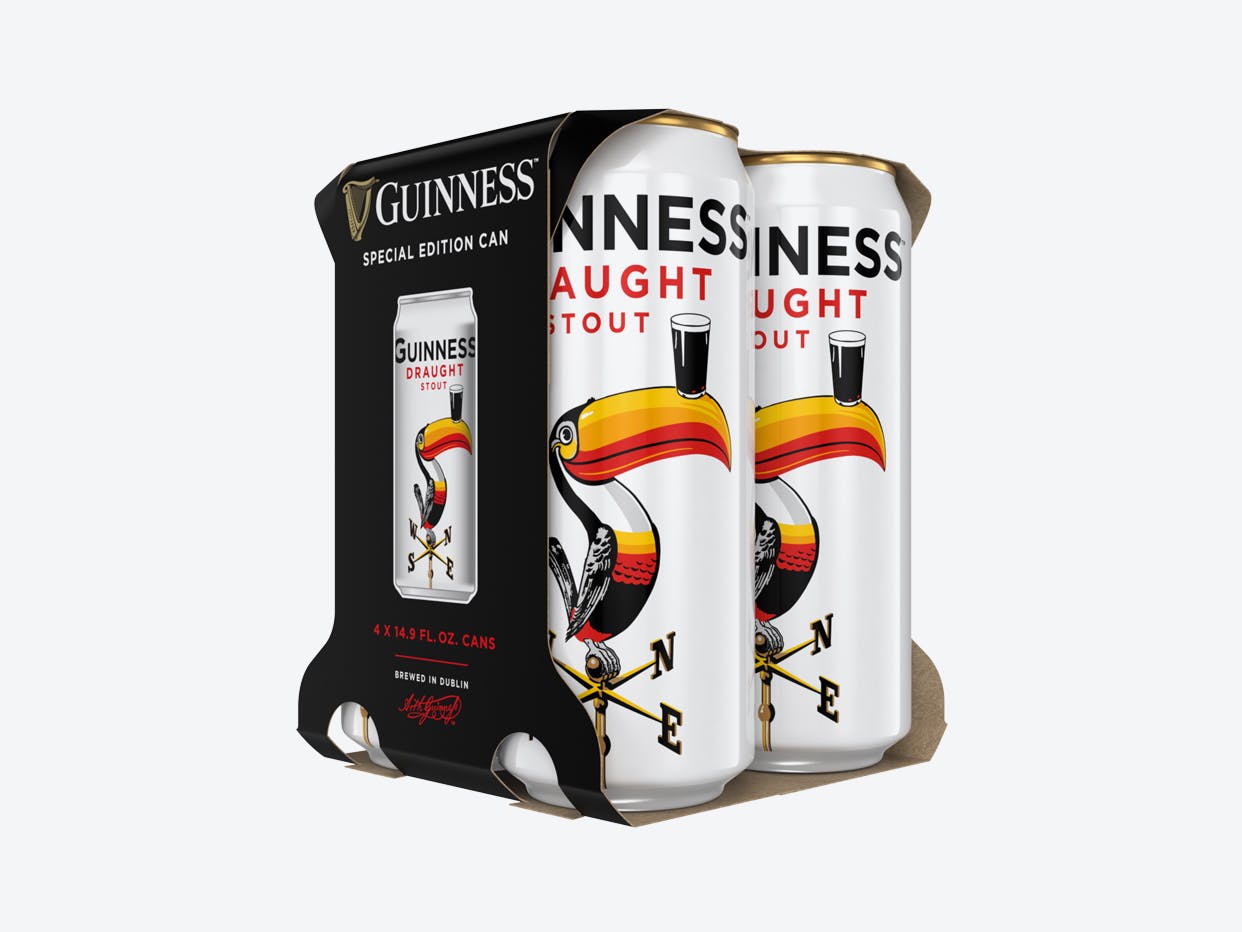 We visited Guinness Storehouse in Dublin and went on the Official Guinness Brewery Tour, exploring the past, present and future of St. James's Gate. The tour ended with a tasting on top of the building in their 'gravity bar'. In the Roast House, Guinness roasts barley to 232 degrees Celsius. Next, in some of the oldest parts of the site, they have 200-year-old Vat Houses where Guinness was originally matured for months before being sent to the four corners of the world. Not many people get to say they've followed in Arthur Guinness' footsteps through historic railway lines and across the cobbled stones! The underground passenger tunnel leads to Brewhouse 4, their state of the art brewery where Guinness is brewed today.
Swirling clouds tumble in the glass before this famous brew calms and settles, so you may breathe in the moment, then break through the smooth, light head to the bittersweet reward. Unmistakably Guinness beer, stout, or draught , from the first velvet sip to the last, lingering drop. And every deep-dark satisfying mouthful in between. Pure beauty. Pure Guinness.