Far Niente Dolce 2012 375ml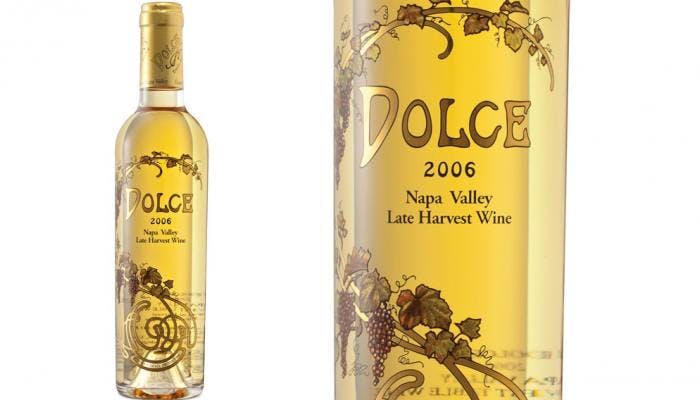 Unavailable
We're sorry, but this product is not currently available.
This is 375 ML size --- Founded in 1885 by John Benson, Far Niente was named from an Italian phrase that romantically translated means 'without a care,' which was found carved in stone on a building on the historic property. In addition to great Chardonnay and Cabernet, Far Niente has a long history in producing sweet wines: in 1998, a bottle of Far Niente Sweet Muscat, from the 1886 vintage, was discovered in a private cellar in Marin County, California. The bottle exhibits the original label, cork and capsule, and is believed to be the oldest intact bottle of California wine in existence today. Dolce embraces the pursuit of perfection in the art of late harvest winemaking. Created in 1985 by the partners of Far Niente, Dolce stands as a standard bearer for this type of wine in America. With a classic blend of late harvest Semillon and Sauvignon Blanc inspired by the Sauternes region, Dolce is the only American winery dedicated to producing a single late harvest wine.
Wine EnthusiastThis is divinely sweet without ever becoming cloying. A blend of 89% Sémillon and 11% Sauvignon Blanc from grapes grown in Coombsville, it offers a clean, creamy palate of peat, caramel, vanilla wafer, nuts and honey. If a finishing touch of sweetness is needed at the end of any meal, this is your wine.