Altos las Hormigas Classico Malbec 2018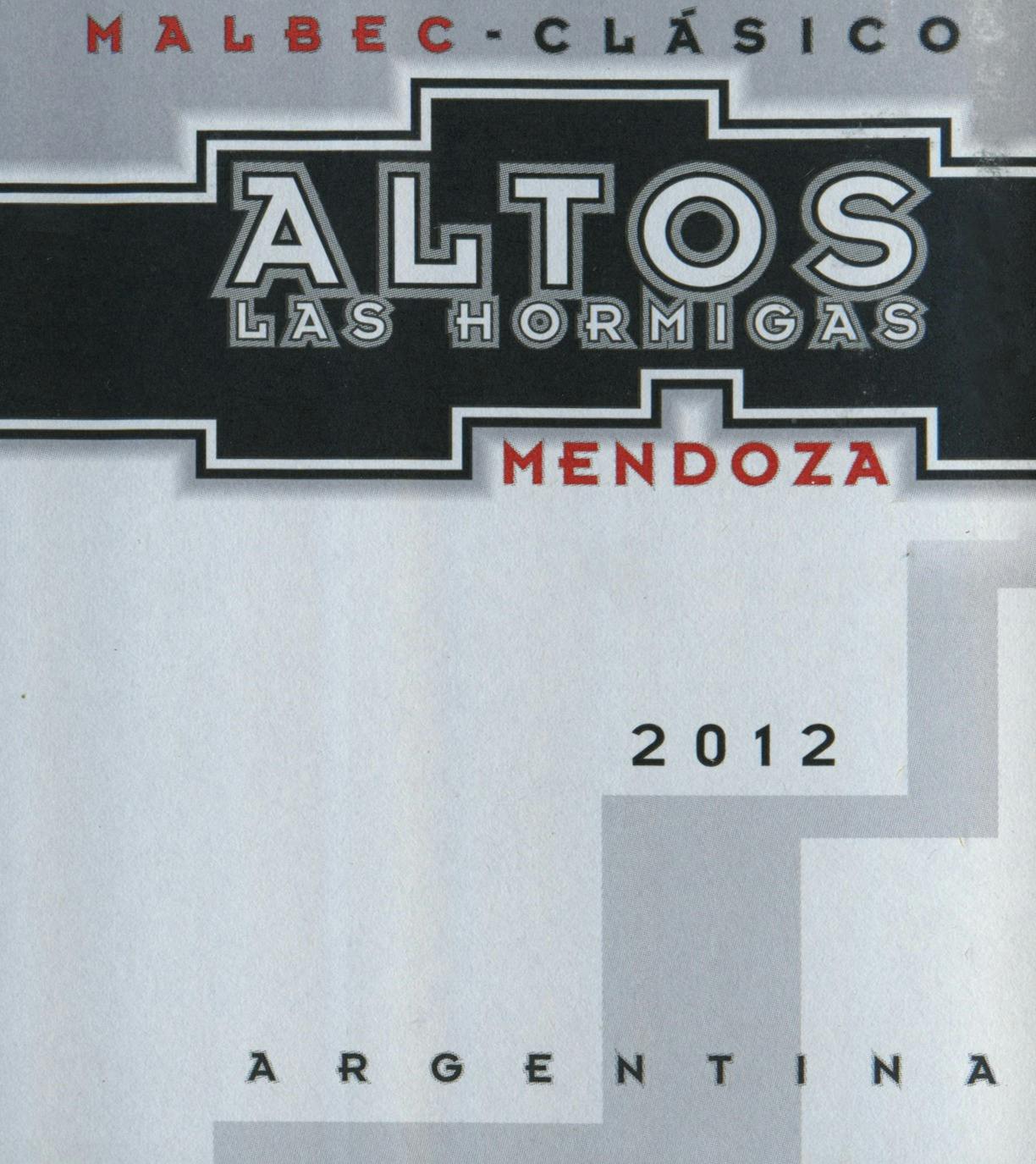 Altos Las Hormigas exclusively produces Malbec in Argentina. Their own vineyards are located in Lujan de Cuyo, on a gentle slope at about 800 meters above sea level, facing the Andes range in the East. The estate also buys grapes from neighboring vineyards. The project itself is the combined effort of: Alberto Antonini, a well known Tuscan winemaker; Antonio Morescalchi, a young entrepreneur; Attilio Pagli, another well known Tuscan winemaker; Marco de Grazia, a well known negotiant of fine Italian wines; Alan Scerbanenko, an Italo-Swiss management counselor; and last, but not least, Antonio Terni, who produces top quality wines in the Marche region of Italy. Look for violets, spices, blueberries and black cherries in the nose with a medium-bodied style, creamy texture, and layers of blue and black fruits on the palate. Excellent value here.
Wine AdvocateThe unoaked 2018 Malbec Clásico 2018 comes from a very good year, after 2013 and 2014, which were very difficult years, and 2015 and 2016 that saw lots of rain. According to winemaker Leo Erazo, it's the most complex wine to make because of the many different sources of grapes, growers and the volume they make. But they planted 22 hectares in 2012, so they use more of their own grapes; the wine now has some 30% of grapes from Valle de Uco, which is always a cooler region that is noticed in the wine, which is very balanced, harmonious and easy to drink. It has a dusty note and fine tannins; it's elegant and especially very drinkable.