Rombauer Chardonnay 2019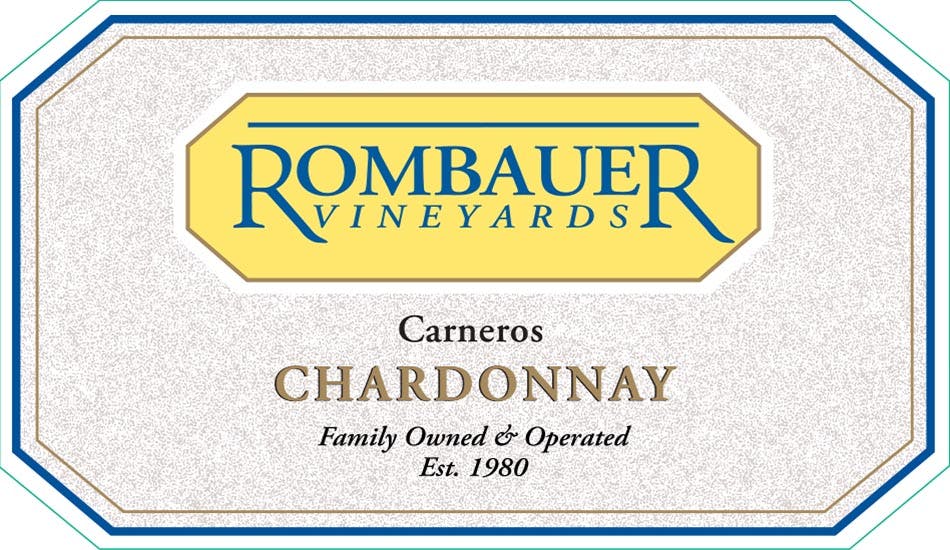 Founding owner Koerner Rombauer was born and raised in Southern California, in the small, agricultural town of Escondido near San Diego. Koerner's ancestors made wine in the Rheingau region in Germany and his grand-aunt, Irma Rombauer was the renowned author of the 'The Joy of Cooking,' which has been in print since 1936. Hence, the Rombauer family's focus on wine is to complement the joy of good food as well as it compliments the joy of good company. In 1976 Koerner and his wife Joan became partners in Conn Creek Winery. Koerner learned the wine business first in the cellar, working hand-in-hand with the winemaker and learning all phases of winery operations. By 1980 the Rombauers had become interested in making wine under their own label; they had it custom produced in a neighbor's winery. In 1981 they sold their interest in Conn Creek and began construction of the Rombauer Vineyards winery on the property adjacent to their home. Since 1982 Koerner has devoted himself to making Rombauer Vineyards a successful business in which the whole family participates in the winery's management and operations.

This Chardonnay is rich and full-bodied with peach, apple and mango aromas and flavors. The creamy texture of Asian pears and peaches glides across the palate and the light oak tones highlight the wine's complex finish. It was 100% barrel fermented and aged in oak.