Iuli Barbera del Monferrato Umberta 2017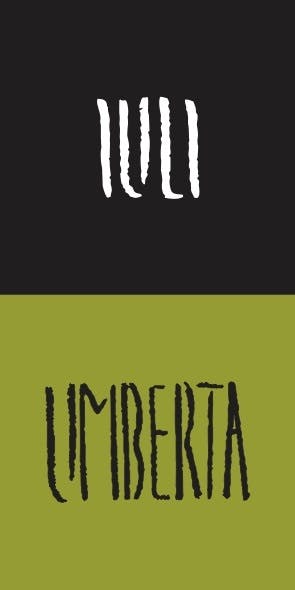 Unavailable
We're sorry, but this product is not currently available.
Fabrizio Iuli calls himself a
barberista
, for his love, focus and dedication to the Barbera grape. Located in the small town of Montaldo in Monferrato, which is the home of many of Piedmont's top Barbera's, the Iuli estate is organically farmed by Fabrizio, and his old vine vineyards have a strong core of limestone which adds a distinctive
terroir
. We had the incredible opportunity to visit Iuli, hike around the vineyards and taste wine out of barrel and bottle with Fabrizio. His wines clearly have a purity, honesty and joyfulness to them that we just love. They are also seriously complex at the same time.
This 'Umberta' is the first wine of the estate; the name comes from the fact that 'Umberto' is one of the most common names in Piedmont. 'King Umberto' who was born in Torino was the son of the first King of unified Italy in 1861. The 'Umberta' is made of 100% certified organic Barbera and aged in stainless steel. Unfined and unfiltered, Fabrizio only makes about 1000 cases per year. Rich, ripe and zesty red and black fruit aromas lead to plush black raspberry, licorice and plum flavors on the palate. This is one of my house reds to serve with just about anything calling for a red. I have officially become obsessed with Barbera, naturally from Piedmont, and I hope the world will discover its virtues!

Quick note on the label: Fabrizio decided in the 2013 vintage to finally stop the exhausting process (aka madness!) of proving to the Italian government that his wine was 'real Monferrato'. Maybe his tiny hometown of Montaldo is too small for even fellow Italiano's to know about! But we were there, and we walked his vineyards, and this wine is indeed made of 100% Barbera in Monferrato, regardless of the VdT designation versus the DOC.