La Scolca Gavi dei Gavi Black Label 2018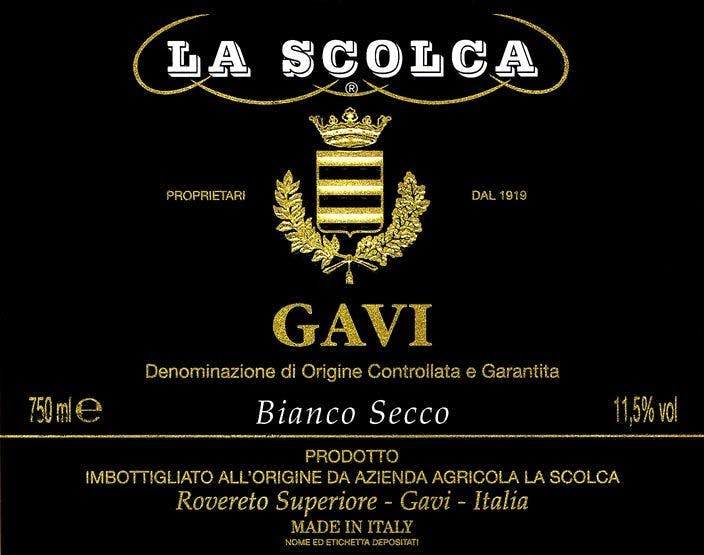 Made of 100% Cortese, the famous white grape of Piedmont, look for intense, long, persistent aromas, from fruits to flowers. On the palate, the wine is typical of fine Gavi with flinty accents, almonds and hazelnut in the finish. Perfect as an aperitif, or to pair with white fishes and shellfish, as well as white meats, fowl and chicken.

La Scolca led the movement to establish an exciting, new quality level for dry Italian white wines when the Soldati family launched their Gavi dei Gavi in 1966. Gavi comes from a small growing area in northwestern Italy located north of Genoa on the steep slopes of the Ligurian Apennines in Piedmont. The 62-acre La Scolca estate, owned and directed by Giorgio Soldati, is situated in one of the best communes, Rovereto. La Scolca is an artisinal winery which pioneered modern, controlled, vinification in stainless steel to preserve the subtle fruit of the Cortese grape. Yields are kept low, well below the legal maximum, through severe pruning and thinning. We have tasted this wine blind and thought it was a fine Puligny Montrachet... it's truly elegant and beautiful.