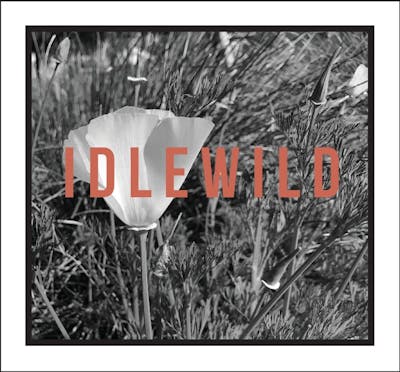 SKU: 07402
Idlewild Flora and Fauna Dry Rosé North Coast 2022
---
---
We tasted and positively adored this delicious American dry rosé. Tasty, tangy red fruits, flowers and licorice abound with great texture and ripeness. Made of Mendocino and Sonoma farmed with organic methods, by 4th generation winemaker/grower Sam Bilbro (whose family owns Marietta Cellars).
For the 2022 vintage, this rosé is a co-fermented blend of 41% Nebbiolo, 30% Dolcetto, and 29% Barbera and a touch of Grignolino crafted by Sam with native fermentation using very little sulfites. While the wine is designated as Mendocino County, the fruit largely comes from Fox Hill Vineyard. Located southeast of Ukiah on Mendocino's Talmage Bench, the soils are well drained with high concentrations of gravel and sandstone.
We really enjoyed meeting Sam Bilbro and tasting his naturally-made, unique (yet wildly sensible) California wines. We have carried Marietta for decades, and hearing about his 'Blue Collar Wine Childhood' and how it shaped the man and winemaker he became was truly fascinating. In his own words:
'I grew up hanging out in a winery converted from an old cow barn, walking vineyards, and tasting blends with my dad. Later, while in the restaurant industry, I was exposed to wines from across the globe and was especially struck by the wines of Italy's Piedmont. Learning natural systems and the world of wine in general was my route to making wine and starting Idlewild. I was also fortunate to have many friends and family to learn from along the way. As Idlewild has grown, I have had the great fortune of building a team who I feel so lucky to work alongside. When your coworkers feel like your family, something is working right.
Thomas DeBiase is our resident encyclopedia. Whether it be hard to find Italian wines, vintage sneakers, or Tiki mugs, he has a story and a collection. Courtney Humiston keeps things sparkling. Whether it be her vast knowledge of Champagne or her warm smile and sense of hospitality, she makes the tasting room feel like home. Mike Dmytrenko laughs from his guts and has an unflinching heart. He has a magic combination of care for the details while being able to bang out the big projects that keeps the winery running. Emilia and Hudson are the kids, as well as my inspiration and joy. It's funny how life seems to work in circles: these two are now walking vineyards and tasting blends with me.' -Sam Bilbro
wa

91

Wine Advocate

ws

91

Wine Spectator

st

91

International Wine Cellar