Lesley Stowe Raincoast Crisps Salty Date and Almond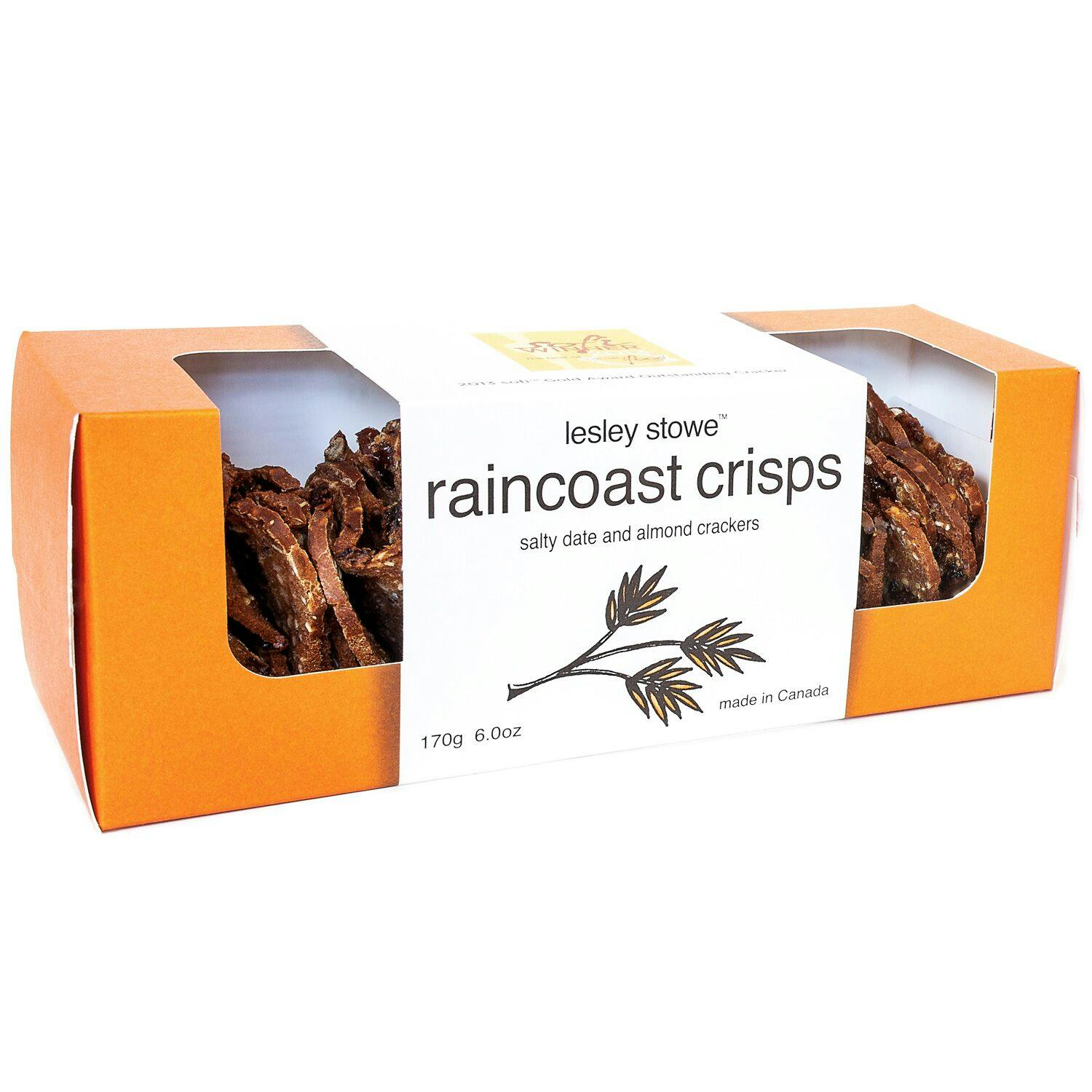 Lesley Stowe is a Parisian-trained chef, who began her own catering company 25+ years ago in Vancouver. Frustrated by the lack of specialty foods in the city, she opened Lesley Stowe fine foods, offering consumers a wide range of world class cheeses, breads, homemade entrées, desserts and hard-to-find grocery items. Lesley was also a front runner in offering tastings and classes to the public. Her specialty fine foods store was one of the first in the city providing Vancouverites the chance to sample extra virgin olive oils and 25-year-old balsamic vinegars and quickly became a destination shop.
Lesley Stowe signature crisps really shine when topped with your favorite dip, cheese, or antipasto. The Salty Date and Almond flavor was the 2013 Sofi award winner, Outstanding Cracker, at the NYC Fancy Food Show. Non-GMO certified.