Cabot Horseradish Spread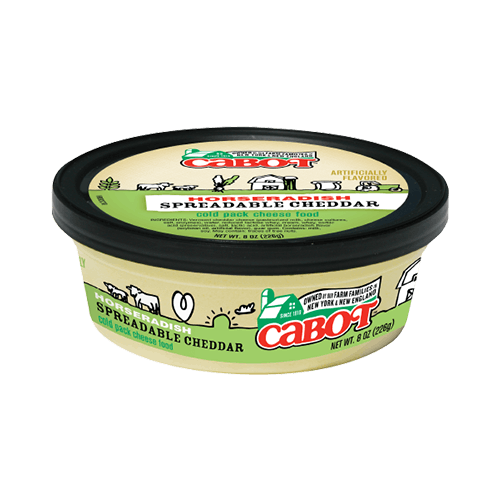 We keep this tasty horseradish cheddar spread in stock at all times! The quality-driven Cabot company is owned by 800 American farm families throughout New York & New England. Cabot manages four plants in three states, employing over 1,000 people, who strive to make the best dairy products on the planet. Award-winning cheeses made with love and pride in Cabot and Middlebury, Vermont and Chateaugay, NY. The best premium butter churned with care in West Springfield, Massachusetts.
Ultra creamy, potent and rich in horseradish flavor, this spreadable cheddar is so incredibly delicious! We like to dip Newman's Own Spelt pretzels straight into this luscious little tub, and we also have been known to spread a dollup over a hot grilled hamburger to finish with pizzazz! Perfect for true horseradish lovers--or anyone who loves big-flavored cheese. We literally have clients who buy 4 tubs at a clip!!