G. D. Vajra Barolo Albe 2015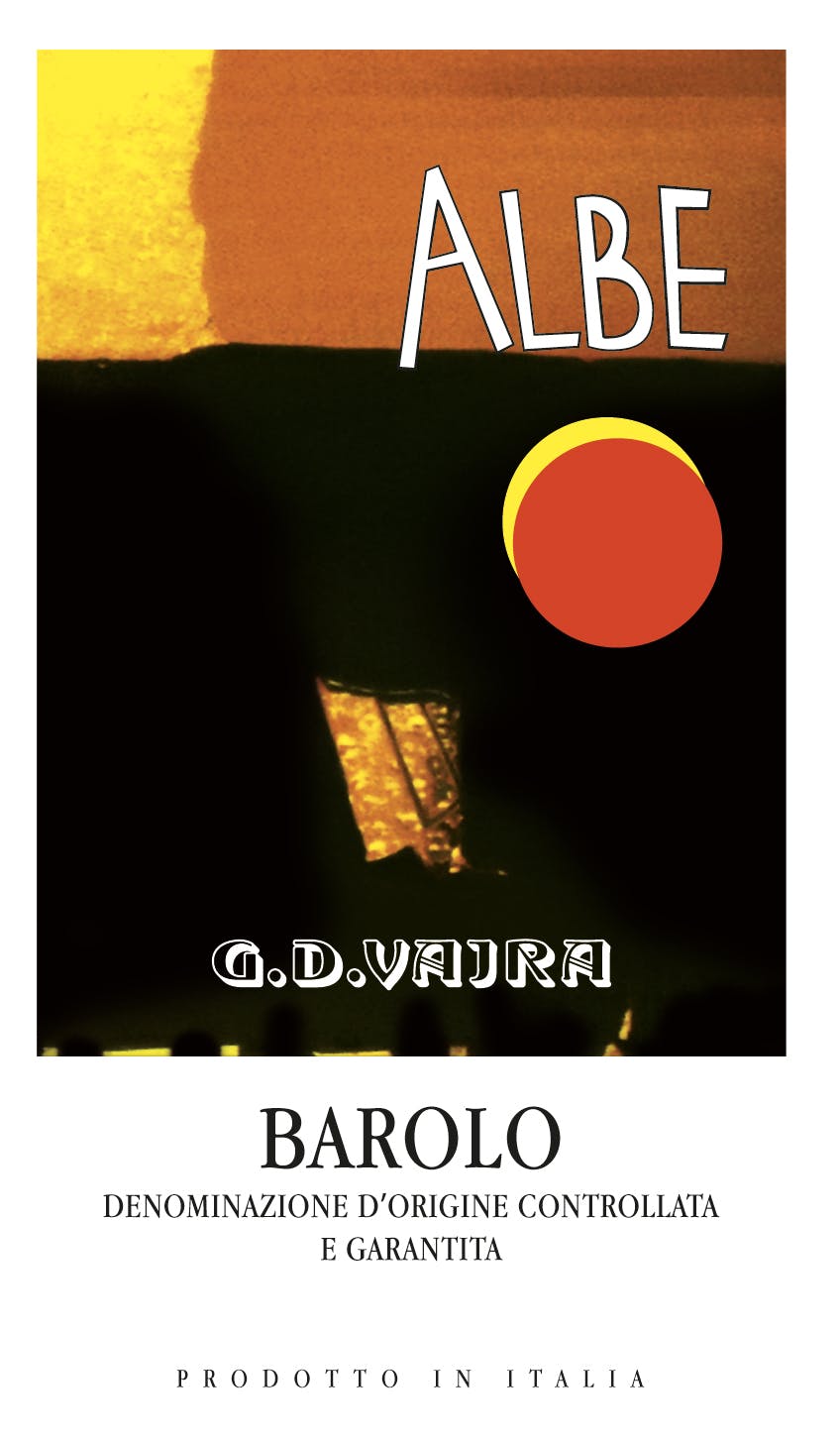 $39.99
Save $7.00 (17%)
$32.99
SKU 05448
750ml
Rated # 48 Top 100 Wine of the Year 2019 in Wine Spectator : G.D. Vajra is a family owned and managed estate, living with the mantra of 'Being a team is a dream; and it's the greatest dream of a parent.' Named Albe, which means 'sunrises', you can see the sun rising three times every morning on the vineyards that compose this wine made of 100% Nebbiolo.
2015 is a vintage of rich and vibrant Barolos. It offers wines of plenitude with nuanced aromatics and breadth, yet with a strong aging potential. Winter was very snowy, and mild temperatures since the month of February lead to an early bud break. By flowering, which took place in the middle of May, the season was about 10 days ahead of norm. More rain fell between end of May and early June, and this was a great help for the vines to overcome a very hot month of July. 2015 was a generous vintage with very healthy fruit, and the loss of production is mainly due to sporadic, yet harsh hailstorms (starting May 8th), and from the summer heat. Harvest was slightly anticipated and fruit quality is great across the board, from the white varietals to Dolcetto, Barbera and Nebbiolo.
The high-elevation vineyards for Barolo Albe are usually picked in the second half of Nebbiolo harvest. Vinification is made in custom-designed vertical tini, with gentle punch down and rinsing of the cap. Maceration lasts 25 days on average. Malolactic in held in stainless steel, the following spring. Albe rests between 26 and 32 months, on average, in large Slavonian oak casks of 40, 50 and 75hectoliters. The wine is usually racked once a year. Blending is decided in the spring prior to bottling.
Albe has an amazing scent of macerated Nebbiolo pomace, cranberries and raspberries. Infused rose petals, sweet red fruits and a hint of black figs, complete its wide and elegant bouquet. So authentic and yet expressive, it beautifully celebrates the maturity of these vineyards and wine. Albe is a pure tribute to Barolo di Barolo and to the amazing craft of combining vineyards.
From the countryside to the city, from the farm to the factory – this was the movement which characterized Piedmont in the four decades which followed World War II. Vineyard holdings were often small, the wines – even those world famous today, strange as it might seem – were neither particularly well known or widely sought out, prices paid to producers were low, and future prospects were anything but rosy.
The past thirty years, instead, have seen a return – first gradual but now more rapid – to the origins on the part of many young men and women who, attracted by the pleasures of country life and inspired by the challenge of producing not only a wine they could call their own but one which could represent their aspirations and talents on the markets of Italy and the world. And even compete with the famous labels of the zones in which they intended to operate. Once such story, and an enormously successful one, is that of Aldo Vaira, whose family's origins were in Barolo, a name which explains many things. But Vaira grew up in Turin, where he attended the city's university. Fascinated from the beginning with the countryside, he decided that agriculture was to be his future and studied agronomy to prepare himself for his future career. Which has been one of continuous growth and inspiring success. From the original small family holdings vineyard land has expanded to the current 150 acres. And includes vineyards in many parts of the area around Alba.
Wine SpectatorPretty, featuring rose, cherry, raspberry and mint flavors, with a touch of mineral. Supple, harmonious and elegant, offering a long finish. The aftertaste is tinged with orange peel and tobacco notes. Best from 2021 through 2036. 4,500 cases made.
Wine AdvocateThis Barolo offers a more immediate approach, with lots of dark berry followed by spice, tilled earth and black truffle. The 2015 Barolo Albe pours to a medium dark color and lays out a mid-weight texture, with bright primary fruit that is expertly woven into the wine. It exposes clearly etched veins of acidity and some determinedly firm tannins. Despite the Albe's accessible personality, I recommend that you wait a few more years before popping the cork.
Wine EnthusiastAromas of mature dark-skinned berries and brown baking spices fill the glass along with a whiff of new leather. Medium bodied and taut, the chewy palate offers dried black cherry, cranberry, blood orange and star anise alongside tightly knit, dusty tannins.
VinousThe 2015 Barolo Albe is a soft, open-knit wine that will drink well upon release. Bright and lifted, with plenty of red cherry fruit and floral notes, the Albe captures the essence of the Vajra house style nicely. This is a terrific entry-level Barolo, not to mention one of the finest values in Piedmont.