Hamilton Creek Napa Valley Cabernet Franc 2017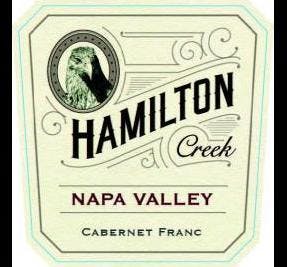 New Napa Cab tasted and loved by our staff!! Here's the story behind Hamilton Creek: when estates in California have a surplus of juice to sell, it is possible for wine distributors/brokers to buy super high quality wine to blend and bottle under their own private labels. This is one such wine, made from Cabernet Franc grown at a very famous Napa Valley winery and purchased and crafted by one of our esteemed importers. While Cabernet Franc grape is often used for blending in both Bordeaux and California, it is the absolute star here. Hamilton is ripe, polished, medium-full-bodied and balanced. Black cherry, cassis, vanilla and mocha abound with the slightest hint of sweet bell pepper, a classic nuance of the grape.
Wine EnthusiastThis is a harsh and somewhat bitter red, simple in approach and body, with pronounced herbal characteristics and missing fruit.