Barrell Craft Spirits Cask Strength Bourbon 15 year old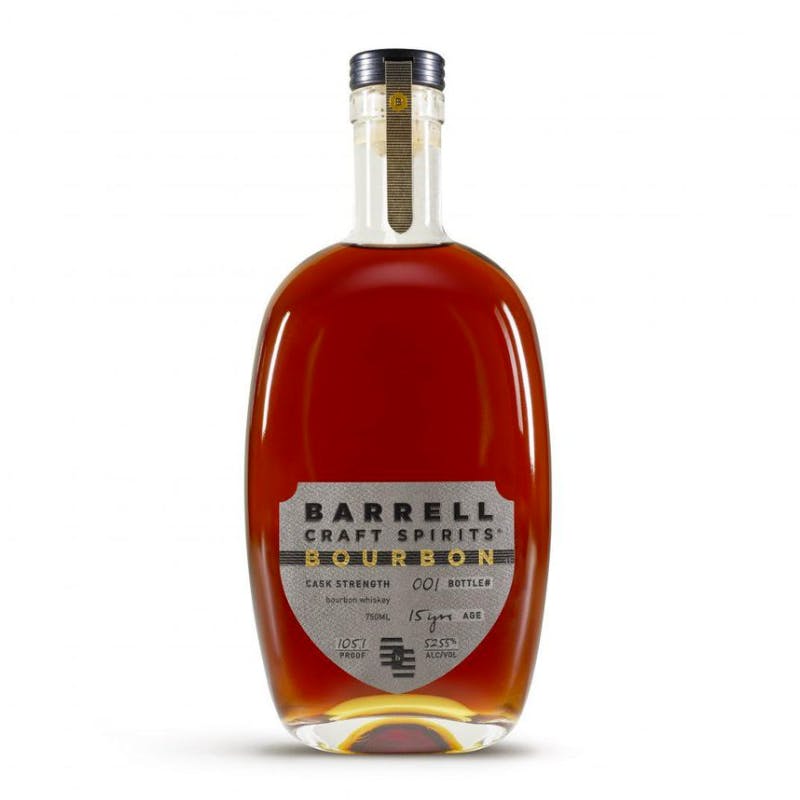 $299.00
Save $60.00 (20%)
$239.00
SKU 02895
750ml
2019 version- just released! Below is the review from last year.
from Forbes..... "My 2018 Best American Whiskey went to Glass No. 10, Barrell Bourbon 15-year-old, a blend of straight bourbons from Tennessee, Indiana and Kentucky. This is a stunning upset, as Barrell, a small company, is a blender and not a distiller. They acquire barrels from other distilleries and blended them to create my American Whiskey of the Year. Furthermore, they defeated American whiskey juggernauts to take this.
Barrell's victory is also symbolic of the growing movement in American whiskey: Blenders are purchasing barrels that may not stand out by themselves and combining them to create flavors and quality that rival any straight whiskey.
While American blends are not going to replace straight bourbon anytime soon, they can no longer be considered rotgut. Their stature has risen to the point they cannot be ignored. Some blends are damn good. One American blend just won American Whiskey of the Year.
NOTES from the Distillery
15-year-old bourbon whiskey
Distilled and aged in TN, KY and IN
Crafted and bottled in Kentucky
105.1 proof cask strength bottling
Mash bill: corn, rye and malted barley
This complex 15-year-old bourbon was blended and bottled at peak maturity so you can experience its true flavor. It is a perfect union of grain and barrel, with an old, oaky nose and a deep, honey- maple palate that reveals the lushness of the grain.