Comte Armand Auxey Duresses Rouge 2018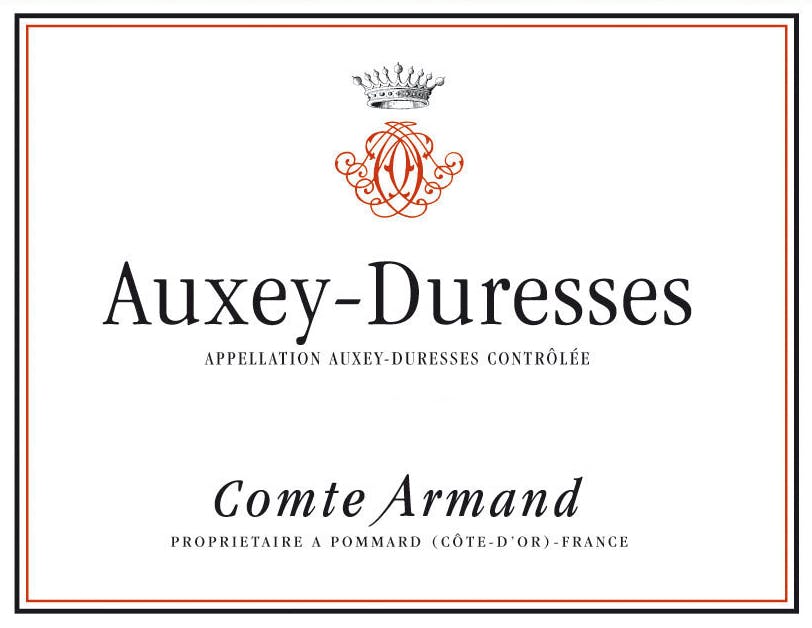 Auxey-Duresses is a charming little village with about 350 inhabitants, and a total of about 25 wine growers in the village. Auxey adopted the name of their most famous climate 'Les Duresses' with its former hamlets 'Auxey-le-Grand' and 'Auxey-le-Petit'. This Auxey is made by the esteemed Armand domaine, located just north of Auxey in Pommard. The wines at Comte Armand are made from biodynamic vines, 100% de-stemmed with whole-grape fermentation, 20-30% new oak; the reds are unfined, unfiltered and the whites are fined and lightly filtered. This red is from 40 years old on average. The terroir is Les Argillas, south-facing, upper part of hill, high (30% active) limestone component to the soil. After 5-8 days cold (13-14° C) maceration, the wine receives 5-10 days natural fermentation. 3-15 days post-fermentation maceration. 18-24 months aging in older barrels.
VinousThe 2018 Auxey-Duresses Village, which sees a small amount of new oak (usually the pressed wine), has a light undergrowth-tinged bouquet that just needs a little more cohesion. The palate is medium-bodied with quite rustic tannins and grippy and slightly ferrous in style, with a pinch of white pepper on the finish. Not bad, although I have a preference for the previous vintage.