SoloUva Brut 2014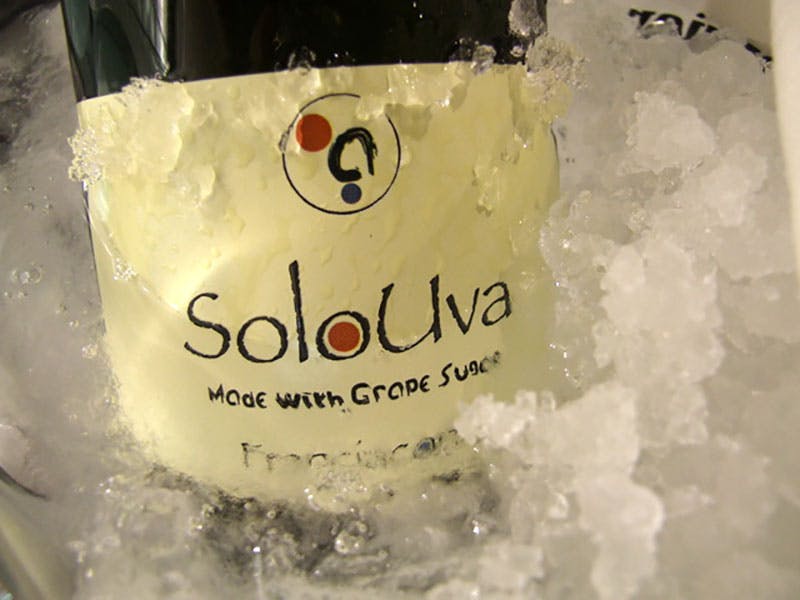 Unavailable
We're sorry, but this product is not currently available.
SoloUva is the negociant project of Arcrai e Danesi, done with their long time cellar hand Andrea Rudelli. Made from all white grapes, making it a Franciacorta 'Blanc de Blanc', and the secondary fermentation and dosage are done with frozen grape must- hence, solo uva. The wine, along with the Franciacorti Arcari e Danesi are putting out is some of the best stuff in the region. It's different though than Champagne, as the solouva allows the wine to be more vinous which is actually a delicious glass of Chardonnay. Sommeliers at the top restaurants in NYC have been fans of these wines for quite some time. We are excited to have this in stock just in time for Spring and Summer!
In order to make great wine, 'grapes are fruits, and as such they must be picked ripe'. From this sentence comes an ambitious challenge: to make sparkling wine with phenolically mature grapes, without adding any exogenous sugars, to maintain the integrity of the grape and enhance the heritage of the cultivation area. A very simple but revolutionary idea: this is the SoloUva project. Andrea Rudelli's passion for wine goes back generations. His grandfather was a farmer and instilled a deep love of the land that inspired him to find his own way to connect with the "mother land." Andrea wanted to make a pure expression of Franciacorta, and was one of the first to join the TerraUomoCielo, the consultancy of producers making sparkling wine "methodo SoloUva" with Giovanni Arcari of Arcari e Danesi. In joining forces with Giovanni, they have created an exciting new reasonably priced Franciacorta which will please many and impress champagne lovers.