Asbury Park Distilling Vodka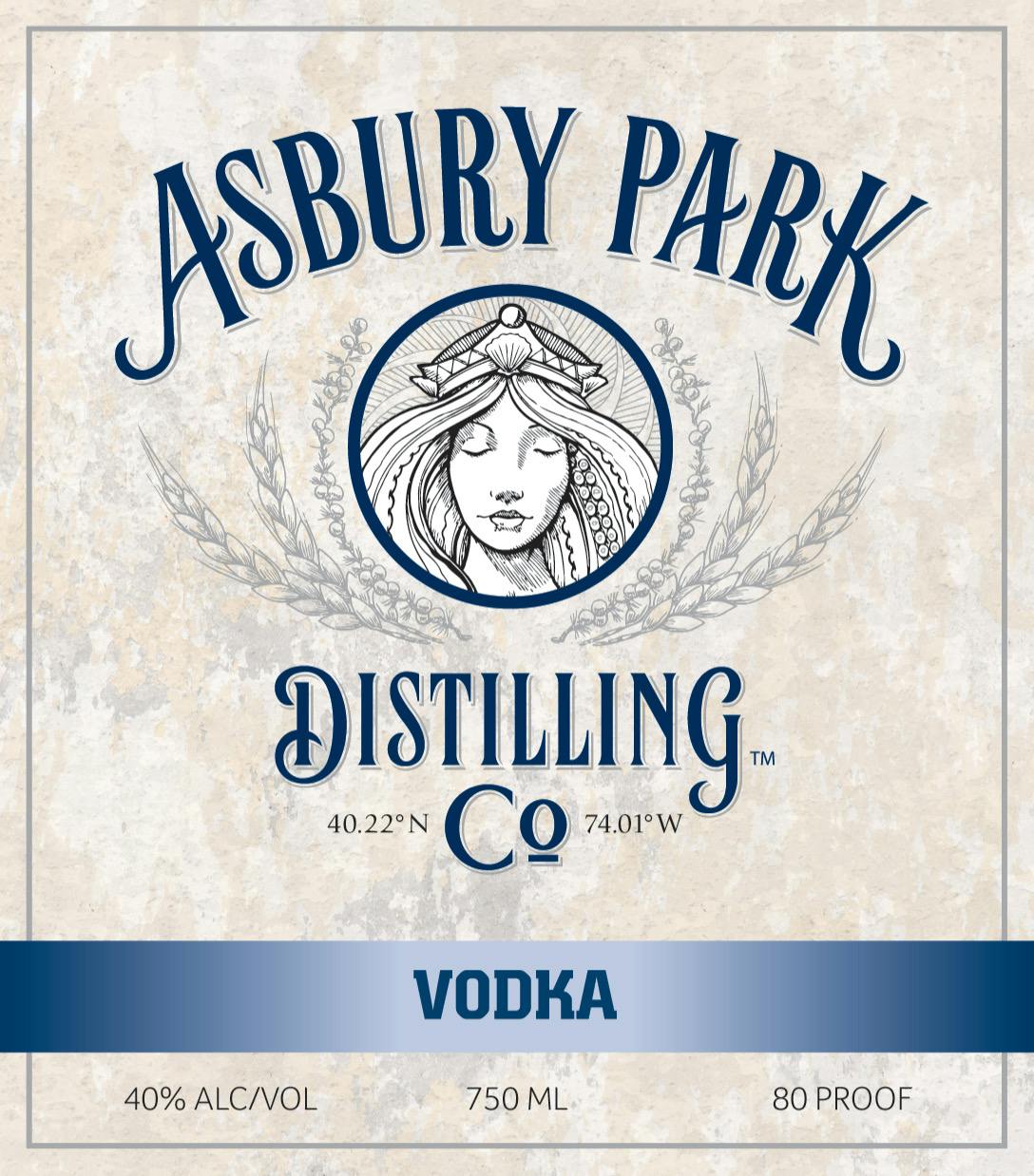 Winning an award on their very first entry, Asbury Park Vodka was a 2018 Silver Medal winner at the American Distilling Institute. Distilled from grain, 100% corn, this is a pure, clean Vodka with a medium body, hints of citrus and white pepper, followed by an ultra smooth finish. This gluten-free Vodka has well-integrated alcohol (so you do not taste 'the burn') and a subtle sweetness that will make it a real crowd-pleaser!
Celebrating their 2nd anniversary in May 2019, Asbury Park Distilling Co. is Asbury Park's first and only distillery since Prohibition, Asbury Park Distilling Co., produces the highest quality hand-crafted spirits. The production facility and tasting room is located in the heart of Asbury Park's downtown business district, using top-of-the-line equipment, to distill vodka, gin and bourbon, with more spirits to come. The mission at this small craft distillery is to uphold the artisanal spirit of the historic town of Asbury Park. If you love cocktails, on-the-rocks and/or 'all that is local', you need to try these spirits!
*** 2018 Silver Medal Winner American Distilling Institute ***
*** 2018 Silver Medal Winner San Francisco World Spirits Competition ***

~~~ Asbury Park Distilling Co. is where the Spirit never dies ~~~