Giacomo Conterno Barolo Cascina Francia 2011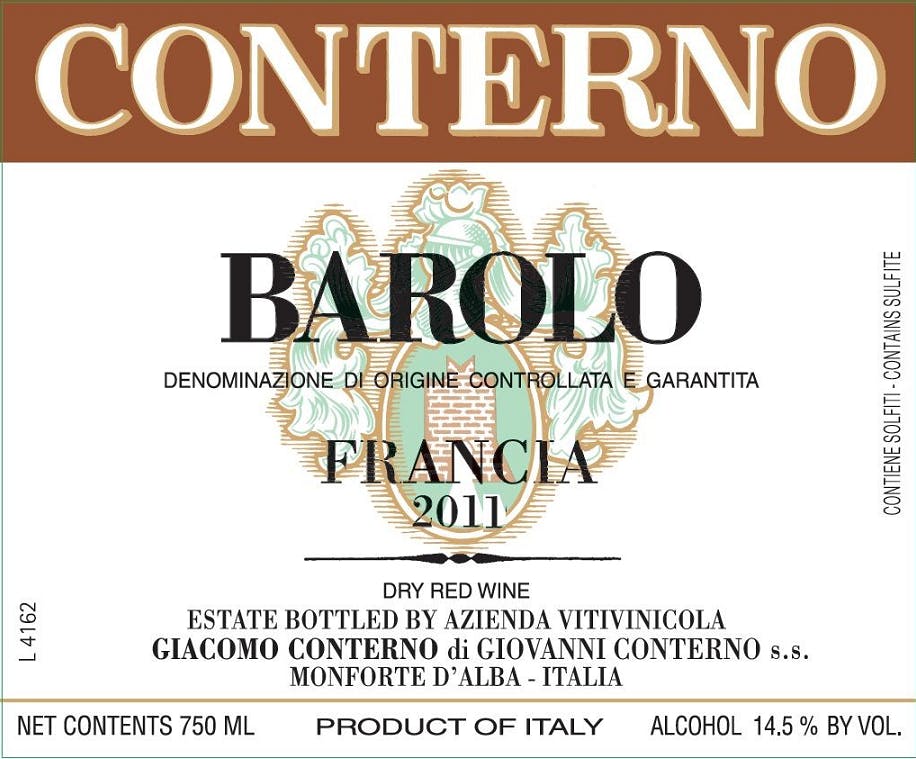 Unavailable
We're sorry, but this product is not currently available.
The legendary Cantine Giacomo Conterno was founded in 1908 when Giacomo's father, Giovanni Conterno started a wine bar in the village of San Giuseppe. Giovanni made Barolo from purchased grapes and sold whatever was not needed at the tavern in barrel at this time, as was the custom throughout the region in the early 20th century. Their flagship Riserva Barolo, Monfortino, was first conceived as a means of showing off the quality of their best wine, and was first bottled on its own in either 1912 or 1920. Giovanni Conterno passed away in 1934 and his son Giacomo took over running both the tavern and the winery. Giacomo had two sons, another Giovanni and Aldo, who were given the reigns of the family business in 1961. Giovanni (grandson of the estate's founder) had vinified the 1958s with his father, and was responsible for the estate's wines from 1959 onwards. Younger brother, Aldo Conterno was interested in experimenting with a more modern style of Barolo, and the estate was split between the two brothers in 1969. Giovanni continued on making wines as his father and grandfather had done before them, making great, traditional Barolo of uncompromising quality. Giovanni's son, Roberto Conterno, who now runs the estate, worked for many years at the side of his father, until Giovanni's passing in 2003.
James SucklingGlorious aromas of roses, whole white truffles, earth and raspberry. Dusty. Subtle rosemary and lemon grass too. Full-bodied, tight and structured. Yet it opens and caresses every inch of your palate. So gorgeous now to drink. No Monfortino in this year; so absolutely amazing because it all went in here. Wow. Drink or hold.
VinousConterno's 2011 Barolo Francia lifts from the glass with the most finessed, exquisite aromatics imaginable. Over the last decade, Monfortino has not been made three times; 2003, 2007 and 2009, all warm vintages for Piedmont. In each of those years, the Francia was a big, racy Barolo. But the 2011 is totally different. Readers will find a sublime, aromatically lifted Barolo that has virtually nothing in common with 2003, 2007 or 2009. Freshly cut flowers, mint, hard candy and a hint of vanillin are some of the notes that are woven together. In 2011, the Francia is a Barolo of nearly indescribable class. As a reminder, in 2011 Roberto Conterno did not bottle his flagship Barolo Riserva Monfortino. All of the juice was blended into the Francia, which, as readers will have noted, is now called Francia rather than Cascina Francia.