Giffard Crème de Violette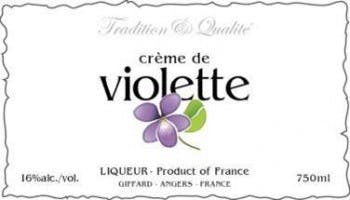 The story of Giffard begins in 1885...Emile Giffard was a pharmacist before he was a distiller. In 1885, when the scorching heat of the summers in France inspired Monsieur Giffard to create something that would cool and refresh his clientele. Lucky for them (and for us!), Emile was also a gourmand, and began researching the digestive properties of mint as he embarked on his endeavor. By steam distilling Mitcham peppermint imported from England, Emile created a liqueur that was as delicious as it is refreshing. Upon his success, he turned the pharmacy into a distillery and as they say, the rest is history. Four generations later and over a century later, the Giffard family continues Emile's tradition, using the finest ingredients and time-tested methods.
This brilliantly-purple-hued liqueur is made using an infusion of violet petals and steam distillation of violet leaves. We cannot wait to invent the loveliest of Champagne cocktails with this incredibly aromatic, floral and beautiful liqueur...