Wölffer Summer in a Bottle Rosé 2019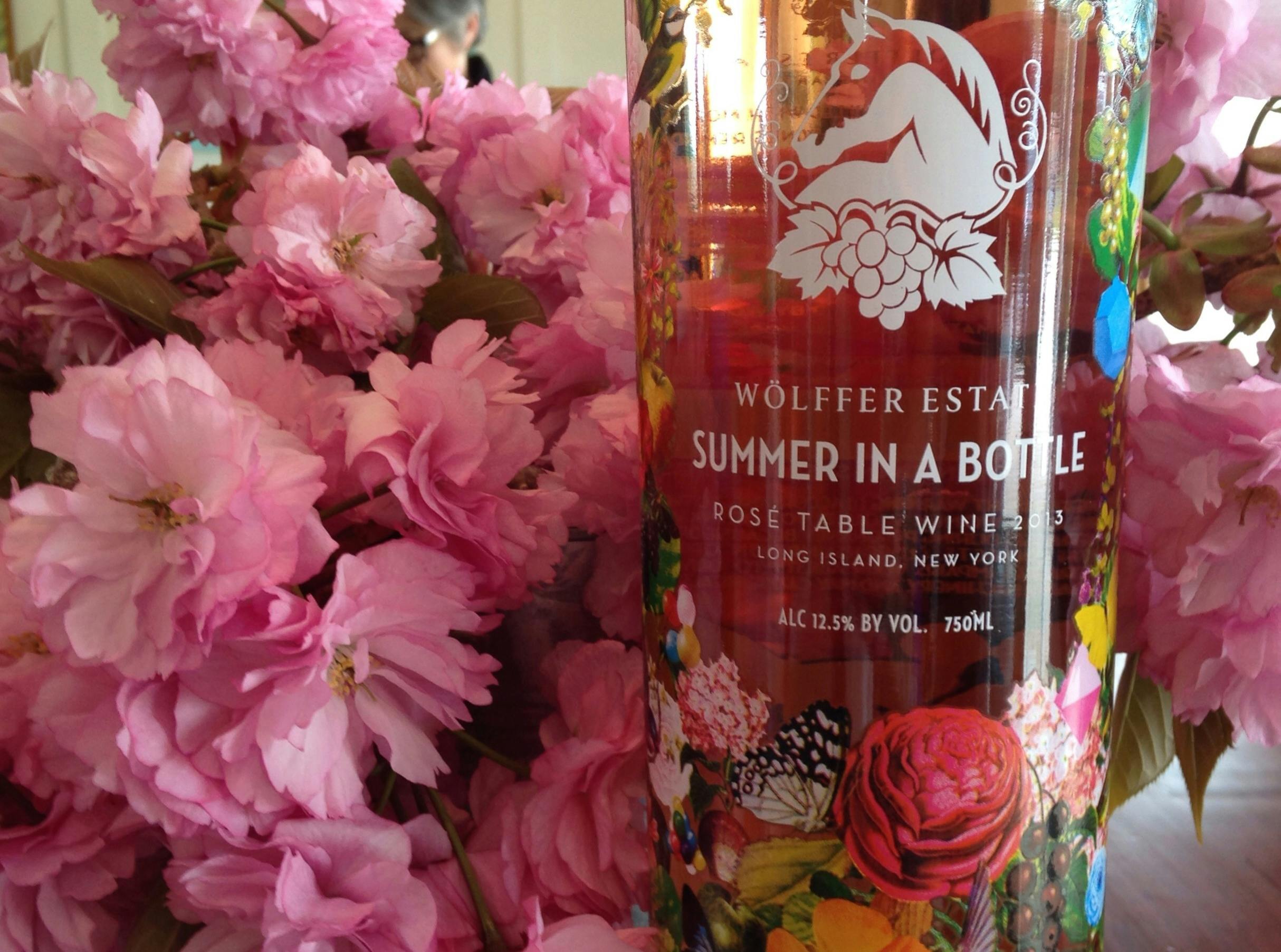 Unavailable
We're sorry, but this product is not currently available.
This is the most sought-after American Rosé on the market. We sell every bottle we can get, typically long before summer is over, so come in and get yours! Wölffer Estate is located out on Long Island, and they produce excellent dry rosé among other whites and reds, with sustainable farming practices. Summer in a Bottle Rosé has a ripe, charming fruit and flower character giving you a perfume and taste of the Hamptons in high season. "We wait as long as possible to harvest the fruit. Choosing the perfect moment to pick is crucial to make this highly anticipated wine, bursting with the aromas and flavors of the seasonal fruits that reach their peak ripeness at the height of summer," said Wölffer Winemaker Roman Roth
Wine AdvocateThe 2019 Summer in a Bottle is the winery's most atmospheric pink. It is a kitchen-sink blend of 40% Merlot, 22% Chardonnay, 12% Cabernet Sauvignon, 7% Gewürztraminer, 6% Cabernet Franc and small amounts of Pinot Meunier, Pinot Blanc, Riesling and Sauvignon Blanc, all unoaked, very dry and coming in at 12.8% alcohol. This adds some power to the entry-level pink this issue, but more importantly, more flavor and character. A touch of herbs, stones and slate rule the roost, but there are hints of other nuances you can't quite place, as the characteristics of many aromatic grapes fold into the whole. They all combine to make this both tasty and interesting. Drink it very young for best results.
Wine SpectatorA juicy rosé, with a plump, refreshing profile, offering blood orange and ripe melon flavors and underpinnings of spice. Drink now.