Umani Ronchi Montepulciano d'Abruzzo Podere 2018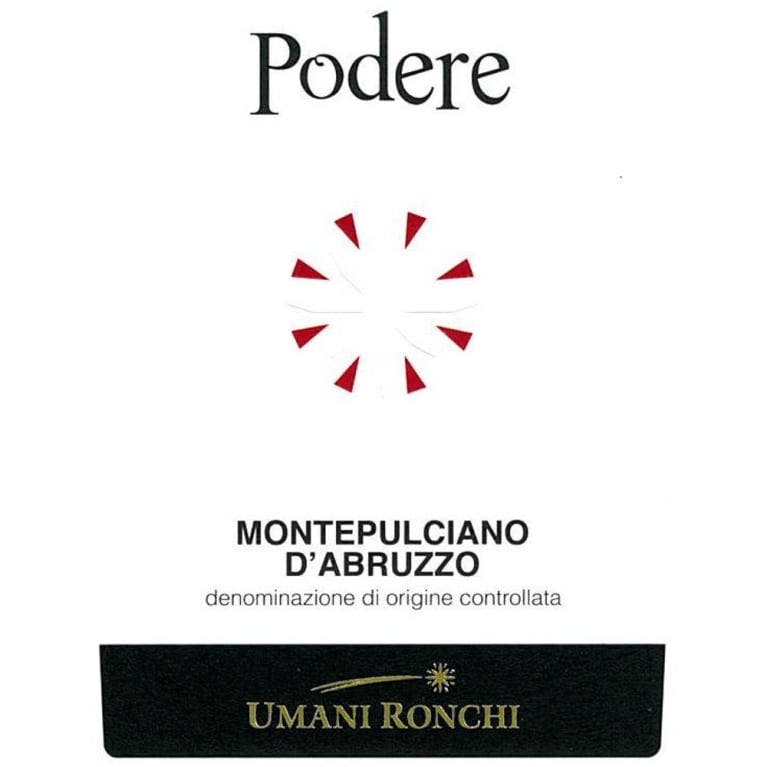 Unavailable
We're sorry, but this product is not currently available.
Montepulciano d'Abruzzo is a red wine made of the Montepulciano grape in the region of Abruzzo. As a rustic area of both mountains and coastline, Abruzzo is known for rich mountain dishes as well as seafood specialities (the latter which is often paired with Trebbiano d'Abruzzo). The Podere by Umani Ronchi Montepulciano d'Abruzzo may be paired with bean dishes, such as rich bean soups flavored with hot chili pepper, or with pasta, which is the preferred Abruzzese first course. Polenta is usually enjoyed with a spicy sausage ragù or hearty meat sauce which is also perfect with Montepulciano. In the mountains, sheepherding remains a common way to make a living, so lamb, kid, sheep, mountain goat and sheep's milk cheeses are mainstays of the diet; wine, garlic, olive oil, and rosemary are favorite flavorings, especially when the source of heat is a lively wood fire. Many families still raise their own pigs, and free-roaming pigs yield flavorful, lean meat and tasty salumi (cured meats).

Umani Ronchi is a quality-driven wine estate which has been owned by the Bianchi-Bernetti family since 1959. Specializing in Montepulciano for red and Verdicchio for white, they have found the finest expression of these varieties in the Marche and Abruzzo regions. Made of hand-picked grapes, this Montepulciano d'Abruzzo is smooth and silky with red fruit, licorice and gently spicy flavors.