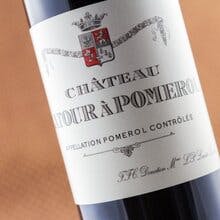 Pomerol Power!!! up to 46% Off!
Get Your Rouget & Latour-a-Pomerol
From our Most Successful Offer All Year!
We knew our back-to-back Pomerol offers would blow the doors off the hinges and boy, were we right. Do you know the expression 'coming out of the woodwork?' -- that is what happened with consumers nationwide AND locally when they saw these offers directly in their email boxes, or when they were sent the email from a friend. Today we are listing all 4 wines in one email. By now many of you have tried a bottle of each, or a couple bottles of one or another. We managed to get one more shipment of the two Rougets, and we have some cases of the two Latour-a-Pomerols. Here is your opportunity to buy at least a case or a few cases at these phenomenal, 'never again' prices. If you need advice on which ones to buy for your personal palate/wine lifestyle, please give us a call (732)449-5525 press 2 for Sales. As a reminder, these are two legendary estates being offered at affordable prices for drinking now OR stashing away to enjoy for decades, all under $99/bottle.
Cheers! the Murray family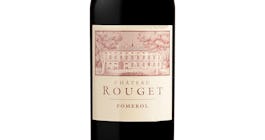 RATED 94 JAMES SUCKLING : 'The 2015 Rouget is a fabulous wine done in a forward, voluptuous style that is sure to find many admirers. Super-ripe dark fruit, chocolate, new leather, spice and mocha fill out the wine's ample, soft-textured frame effortlessly. Silky contours add to an impression of flamboyant elegance. Time in the glass brings out very pretty red-toned fruit and floral overtones. There is certainly plenty to admire on this inviting, impeccably balanced Pomerol. Michel Rolland consults.'
$64.99
$34.99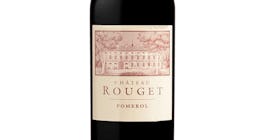 RATED 96 JAMES SUCKLING : 'Wow. This is very polished and full of purpose with dark berries, hazelnuts, cedar and chocolate, as well as black olives. Full-bodied, chewy and intense with a focused tannin backbone and intensity. Loads going on here. Finishes strong. This could be the best wine ever from here.' Planted to 85% Merlot and 15% Cabernet Franc, the average age of the vines is 40 years at Rouget and the vineyards are farmed sustainably.
$64.99
$34.99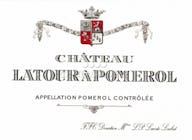 RATED 95 JEB DUNNUCK : 'The 2012 Latour A Pomerol is a gem in the vintage and is well worth seeking out. Blackcurrants, earth, leafy tobacco, and plenty of cedary herbs all emerge from this full-bodied, powerful, yet elegant Pomerol. Rounded, sexy, and voluptuous, with beautiful purity, it's already impossible to resist, yet I suspect it will cruise for two decades. 90% Merlot/10% Cabernet Franc.'
$129.99
$79.99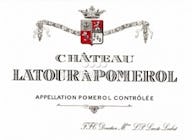 | | | | | | | | | | | | | | | | | | | | | | | | | | | | |
| --- | --- | --- | --- | --- | --- | --- | --- | --- | --- | --- | --- | --- | --- | --- | --- | --- | --- | --- | --- | --- | --- | --- | --- | --- | --- | --- | --- |
| | js | 97 | | | we | 95 | | | v | 95 | | | jd | 95 | | | d | 94 | | | ws | 93 | | | wa | 93+ | |
RATED 97 JAMES SUCKLING : 'This steps into an elite league of Pomerol class and concentration, whilst still exuding freshness and transparency. It is a great vintage for Latour à Pomerol. Smells of pristine lightly spiced blueberries and plums and leads to intense flavors of red plums and red cherries cloaked in perfectly integrated spicy oak. Long, regal tannins that are seamless. This is clearly the best Latour à Pomerol for over 30 years.'
$149.99
$99.99