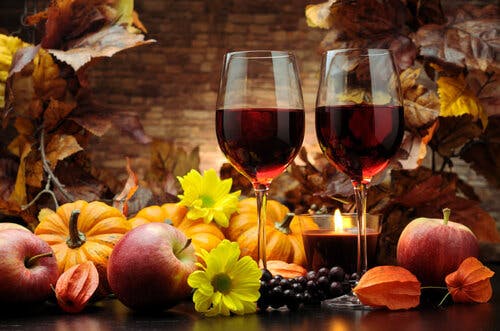 Happy Thanksgiving
from Our Family to Yours...
With Perfect Pairings for the Table
Whether you are planning Thanksgiving dinner for 2 or 10, we all need lovely wines for Thursday, as well as for the long weekend! We have chosen 5 delicious wines that will make exquisite pairings on Thursday, two off-dry Rieslings (a Thanksgiving classic); two fruit-forward American Pinots (and 2 of our all-time top sellers); and one Provence Rosé (namely, Miraval at $19.99!). Plus we have hundreds of wines on sale online and in the shop, we hope to see you in person, or hear from you online... we continue to offer Curbside Service, and are stocked up from wine to whiskey to wonderful appetizers & snacks.
Holiday Store Hours
Tuesday 11/24 10 am - 7 pm

Wednesday 11/25 10 am - 7 pm
Thanksgiving Day 10 am - 2 pm
Friday 11/27 10 am - 7 pm
Saturday 11/28 10 am - 7 pm
Sunday 11/29 12 noon - 6 pm
Cheers! the Murray family