Roserock Pinot Noir 2017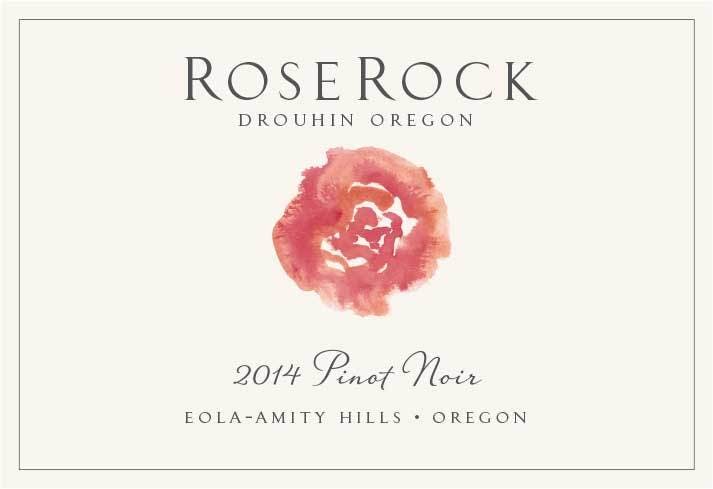 Roserock Pinot Noir is made by the Drouhin family at their Oregon estate. The wine is made from a blend of vineyards including Roserock Vineyard at the southern tip of the Eola-Amity Hills in the Willamette Valley. Ancient volcanic soils, an ideal elevation range and the unique cooling effect of the Van Duzer corridor produce classic cool-climate Pinot Noir and Chardonnay. Roserock is LIVE-certified sustainable made from a selection of the estate's 35 blocks, which are handpicked, sorted and individually fermented. While Pinot Noirs from the Eola-Amity Hills are typically known for their structure and power, Véronique Drouhin emphasizes Roserock's elegant and refined qualities, making for a delicious and ageworthy cuvée.

The warm, long growing season of 2015 brought a second straight harvest of exceptional quality. Looking back, a warmer than average winter led to an early budbreak and nearly six months of charmed growing conditions. Just before harvest, the vineyards were able to enjoy some needed rain, but the skies were largely clear. As temperatures cooled, a welcome opportunity to pick as each block reached its perfect moment. Ripeness and flavor found their natural balance providing a second stunning vintage.
Winemaker Véronique Drouhin-Boss' Tasting Notes : 'Capturing the eye, charming the nose and enchanting the palate, the 2015 Roserock Eola-Amity Hills Pinot Noir has a velvety approach and focused structure. Balanced and long on the palate, the elegance shines through many layers of flavors. This is a wine that will be delicious young but that has a bright future.'
VinousShimmering red. A complex bouquet evokes fresh red berries, candied flowers, smoky minerals and baking spices. Juicy, subtly sweet and lively on the palate, offering spice-tinged bitter cherry, raspberry and floral pastille flavors that turn deeper as the wine opens up. Closes spicy, focused and impressively long, with well-knit tannins contributing gentle grip.
Wine AdvocatePale to medium ruby-purple, the 2017 Pinot Noir opens with gobs of violet, blueberry coulis, boysenberry preserves, spiced cranberry sauce, stones, red currant jelly and an earthy undercurrent-so layered! The light to medium-bodied palate is silky and spicy, gaining intensity in the mouth, with a grainy frame, seamless freshness and a long, spicy finish.