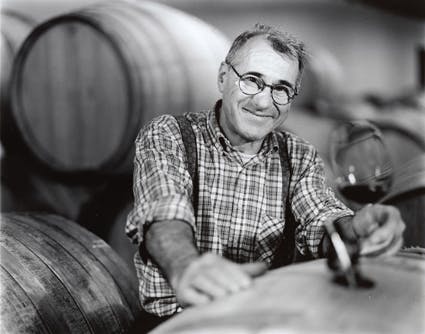 Epic Barolo Vintage 2016
featuring Iconic Luciano Sandrone
w/100 point Barolo and So Much More!
We have been following the wines of Luciano Sandrone for 25+ years, an iconic Barolo winemaker in Piedmont who began working in wine cellars at the tender age of 14. After years of working as a cellarman for others, he depleted his life savings and purchased his first vineyard on the renowned Cannubi hill in the heart of the Barolo district in 1977. He made his own first vintage in 1978 in his parent's garage, and then spent years refining his ideas about how to make a wine of distinction and utmost quality that respected the traditions of Barolo while incorporating new ideas. He made every vintage until 1999 at home, and then moved to his new winery that he built at the foot of the steep Cannubi hillside. Luciano has devoted every fiber of his being towards cultivating the finest Nebbiolo expressions from his sites in Barolo and the Roero, and transmitting these expressions through his wines.
Today we are thrilled to offer Luciano Sandrone's newest releases from 2018 and 2016, available to a highly select group of wine merchants in the USA. We requested our allocation well in advance and are super grateful for what we received. From his Barbera which is considered by many to be the greatest one produced, to his 98 point 2016 Cannubi Boschis (now called ALESTE) to his Nebbiolo Valmaggiore made in Roero to the aforementioned 100 pointer, 2016 LE VIGNE, which is a blend of 4 exceptional Barolo vineyards, all of the wines below are magical Piemontese expressions. Also from our Food Market, make sure you ask for our Piemontese cheeses, honeys, chocolates and more...
**EXPLORE WINES & FOODS OF PIEDMONT**
Cheers! the Murray family
'Extraordinary producers of Barolo, Luciano Sandrone and his wife worked at Marchesi di Barolo before acquiring a tiny plot of land outside their native village of Barolo in 1977. Theirs quickly became a cult wine, first with their 1982 and 1985 vintages. Then they made a wine that merited one of the first perfect scores I ever gave a Barolo, the 1990. There is attention to detail in the vineyard and in the winery at every level, and the results are wines that are hybrid creations, paying respect to both progressives and traditionalists.'
Robert Parker, The World's Greatest Wine Estates