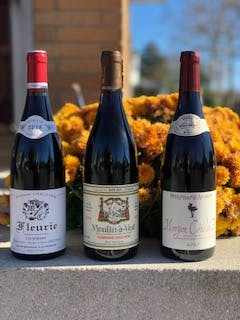 It's Time to Order!!!
Order Online for Thanksgiving
Curbside Service is in Full Swing!!!
Whether you are planning an intimate Thanksgiving dinner for two, or hosting the maximum recommended gathering of 10 people, it's time to order the wine and appetizers for this wonderful American holiday. We have continued to offer curbside service over the past 8 months, and we are experiencing a spike in pick-ups in the last few weeks. We are anticipating record walk-in traffic #'s leading up to Thanksgiving, so it is truly wise & prudent to get your order in early, do it online, for amazing wines & foods to enjoy all weekend long.

Today's wine offer features a trio of classic Thanksgiving reds : small batch Cru Beaujolais, from 3 exceptional domaines, from $21.99 to $26.99. These are made of 100% Gamay, all from the fruit-forward 2018 vintage, and all insanely delicious! We also received four huge gourmet orders this week and fresh Caviar from Caviar Russe. Click links: Food Market Caviar
Cheers! the Murray family
HOLIDAY STORE HOURS
Saturday 11/21 10 am - 7 pm
Sunday 11/22 12 pm to 6 pm
Monday 11/23 10 am - 7 pm
Tuesday 11/24 10 am - 7 pm
Wednesday 11/25 10 am - 7 pm
Thanksgiving Day 10 am - 2 pm

RATED 93 BOTTLESHOP.COM : 'Deep black and purple fruits mingle with stones and herbs on the nose, which is bright and invigorating, leading to blackberries, savory plums, violets, tomato leaf and more stones on the palate. Medium-full body, balanced acidity, very juicy in its fruit tones, with smooth tannins. This is such a fine example of great Beaujolais' complexity.'
$26.99
$21.99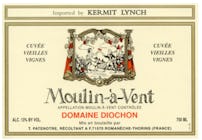 RATED 94 WINE ADVOCATE : 'The 2018 Moulin-à-Vent Vieilles Vignes shows very well, exhibiting a rich and inviting bouquet of black cherries, licorice, smoked meats, anise, orange rind and peonies. Medium to full-bodied, fleshy and enveloping, its deep core of fruit is framed by ripe tannins and succulent acids, concluding with a sapid finish. This drinks well but it will also age well. In style, it's quite reminiscent of the 2009, which is in its prime.'
$28.99
$24.99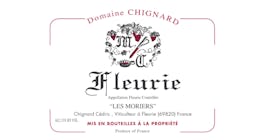 RATED 93 VINOUS : 'Brilliant violet color. A suave, mineral-accented bouquet evokes ripe red/blue fruits and candied flowers and a spicy nuance builds in the glass. Bright, seamless and appealingly sweet, offering concentrated yet lively raspberry and boysenberry flavors that firm up slowly with aeration. Ripe but graceful in style, finishing gently tannic and impressively long, leaving a sexy lavender pastille note behind.'
$28.99
$24.99