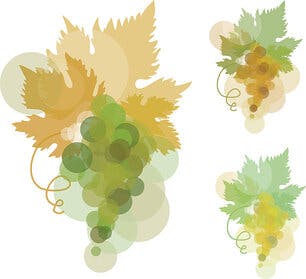 Chablis is Having a Moment!
Excellent 2020s from $29.99/bottle
Chablis Powerhouses : Drouhin & Moreau
+ Bonus Chablis :: Vocoret Vaillon 1er Cru
As a family, we have always loved good Chablis. When we were kids, our parents drank a lot of white Burgundy, so Puligny Montrachet, Meursault and Chablis were names that we knew of, and special occasions called for Grand Cru whites like Corton-Charlemagne and Chablis Les Clos. What makes these wines so darn good is their mouthwatering, deeply flavored, mineral-laden purity. Yes, these are made of 100% Chardonnay, but the Burgundy region has special soils laden with Jurassic limestone, very old vines often farmed organically, and winemakers who do not use excessive oak to age their wines.
The following wines are made by two of the most important families in Chablis: Drouhin and Moreau. Under Robert Drouhin's management, Maison Joseph Drouhin purchased large areas of land in Chablis 40+ years ago, so they are in the enviable position of crafting superb Chablis from 'everyday' wines like the Vaudon below, to exceptional, allocated ones like Grand Cru Les Clos. Christian Moreau is now led by 6th generation winemaker Fabien Moreau, and we honestly cannot get enough of his Grand Cru whites. Typically the Les Clos below has more weight and richness (this is Christian Moreau's favorite wine), and the Vaudésir has more overt minerality and a steely finish (this is our favorite).
And finally as a bonus, we are including a premier cru from Domaine Vocoret, a fourth generation family estate. Established in 1870, today it is Patrice Vocoret, with his brother Sylvain and his cousin, Jérôme, farming the vineyards with sustainable and organic methods.
DON'T FORGET TO CHECK OUT OUR FOOD MARKET!
Cheers! the Murray family
---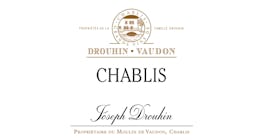 #10 Wine Value of the Year 2022 Wine Spectator    
RATED 91 WINE & SPIRITS : 'This gains its richness over the course of eight months aging on the lees in stainless steel. It's a refreshing wine with classical Chablis notes of citrus and savory nuts, opening to floral earthiness that hints at freshly churned butter and bloomy-rind cheeses. Add some crusty bread and ripe Epoisses and you'd have a meal.'
MIX A CASE THIS COMES DOWN TO $26.99
$29.99
Buy Now
---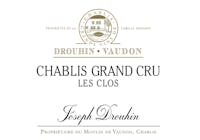 RATED 95 VIEW FROM THE CELLAR : 'Véronique Drouhin noted that the family tried something different with their 2020 Les Clos, as half of this wine was barrel-fermented in old casks and the other half in cement egg this year. The resulting wine is fascinating, as the portion fermented and raised in egg has given the blend a different textural character that I find very attractive. The bouquet is still classic Les Clos, wafting from the glass in a mix of apple, pear, oyster shell, limestone minerality, beeswax and a floral top note redolent of honeysuckle. On the palate the wine is pure, full-bodied and rock solid at the core, with a classic girdle of acidity, lovely focus and grip and an extremely long, snappy and youthful finish. It almost seems as there is a more tactile sensation to the backend minerality here from the partial elevage in cement eggs.'
$199.00   
$139.99
Buy Now
---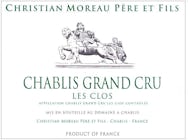 RATED 94 VINOUS : 'The 2020 Chablis Les Clos Grand Cru has a tightly-wound bouquet that needs coaxing from the glass, eventually revealing fern, flint and light citrus scents. The palate is taut, fresh and well-balanced with a fine bead of acidity; the 2020 gains weight towards the finish with a long, lightly spiced aftertaste that urges you back for another sip. Great potential.' 'There is impressive volume to the powerful and delineated yet refined larger-scaled flavors that where the texture is akin to sucking on tiny rocks. The balanced bone-dry finish is refreshingly crisp in no small part thanks to the citrus-tinged acidity.' Burghound
$199.00   
$159.99
Buy Now
---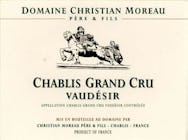 RATED 92+ VINOUS : 'The 2020 Chablis Vaudésir Grand Cru has a bouquet of pressed yellow flowers and a touch of flint. Very focused. Fresh and saline, the palate is well balanced with a fine bead of acidity.' 'There is a whiff of the exotic to the ripe aromas of yellow orchard fruit compote that reflect reasonable Chablis typicity along with a background nuance of oak toast. There is fine volume to the medium weight and discreetly mineral-inflected flavors that evidence a hint of bitter lemon on the lingering finish. This generous effort is ripe but not heavy.' Burghound
$199.00   
$159.99
Buy Now
BONUS WINE:
---
RATED 92 BOTTLESHOP.COM : 'The premier cru vineyard of Vaillon has produced some of Chablis' most delicious, mineral-driven white wines for centuries. We love the purity of the fruit in this 2020. Bright citrus, green pear and lychee are supported by white stone, salty mineral and mint notes. Very fresh and very delicious.'  
MIX A CASE THIS COMES DOWN TO $44.99
$49.99
Buy Now