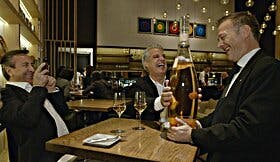 Domaines Ott Rosé Sale
+ Extended Holiday Weekend Hours
HAPPY
4TH OF JULY!!!

In our search for a photo of Domaines Ott wines from Provence, we found this candid shot of Daniel Boulud & Eric Ripert being presented a GIANT bottle of Domaines Ott at their table. How cool is that?? Their glee is palpable! If a big bottle of Ott wowed two of the best French chefs on the planet, imagine what it will do to your guests this weekend and all summer long! We are offering several different Rosé wines from Domaines Ott today, the premier Dry Rosé producer of the world. First up, they call it 'By.Ott' : a second label from the Ott family for big parties, Tuesday nights or lazy Sunday afternoons, made with the same high quality standards as their top wines. Then we have 2 distinct estates within the domaine : Château de Selle which the family acquired 100+ years ago; and Clos Mireille which overlooks the sea at La Londe Les Maures, purchased in the 1930's. Both wines are bottled in the beautiful, elegant, trademark Domaines Ott bottle. Both wines are luxurious and delicious. We find the Mireille to be a little more floral and sea breezy in the nose with more distinct salinity and pink fruits in the mouth. The De Selles is perhaps the King, with a richer mouthfeel, more red fruits, and more capacity for aging. In fact, de Selles is even better after another year in bottle. We have 750 ml's and magnums if you would like your own 'big bottle moment'. And finally we have ultra rare bottles of Ott's Étoile, a blend of the best grapes from de Selles, Mireille and Romassan.
HOLIDAY WEEKEND HOURS
Thursday 10 - 7:30 pm
Friday 10 - 8 pm
Saturday 10 - 8 pm
Sunday 12 - 7 pm
Monday- July 4th 10 - 6 pm
Cheers to 50 Years! the Murray family
#secondgeneration #familybiz #wineandwhiskey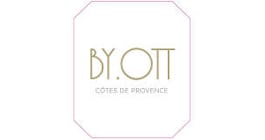 By.Ott is hand crafted in the Chateau de Selle cellar. First, the grapes are hand picked, followed by strict sorting followed by a delicate pressing of whole bunches with a short maceration to produce the beautiful light color. Slow fermentation then takes place and the wine is a blend of Grenache, Cinsault and Syrah. A lovely way to sample the great Ott* tradition in an accessible, friendly and elegant wine. Pale and pretty in crystal clear pink with orange undertones the nose is delicate and fruity with notes of white peach and apricot mixed with passion fruit and mango. The taste is full, fresh and crisp with echoes of the fruity aroma amplified by citrus zest and sweet spices like cinnamon and cardamom.
$29.99
$24.99

RATED 90 WINE SPECTATOR : This has bright, crystal-clear salmon hue, a rich, fresh and fruity nose with aromas of melon, peach and wild strawberry. On entry, the wine is fresh and invigorating, buoyed by notes of lemon peel and zesty exotic fruit and accompanied by a full-bodied saline palate. The finish, crunchy like summer fruit, lingers with lovely light notes leaving an impression of succulence. A quintessential Dry Rosé.
$59.99
$53.99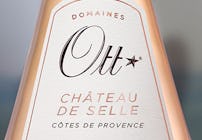 Made from handpicked Cabernet, Grenache and Cinsault grapes, the wine is aged in oak for 8 months giving it more body and richness. Chateau de Selle was acquired in 1912. It is situated on the plateaux of the Var, not far from Le Luc, in the heart of Côtes de Provence country encompassing 110 hectares, including 48 devoted to wine production. The Château was the former dwelling of the Counts of Provence and is a superb 18th-c. country house. The surrounding estate was entirely carved into the rocky land by Marcel Ott, his children and grandchildren.
$59.99
$53.99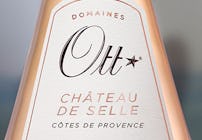 Magnums of Château de Selle 2020 : RATED 93 WINE ADVOCATE : 'Pale and coppery as usual, Ott's 2020 Cotes de Provence Rose Chateau de Selle boasts restrained aromas of peach, melon and citrus underscored by hints of crushed stone. In the mouth, it's medium-bodied and concentrated, with ample intensity, a slightly creamy texture and a long, mouthwatering finish. Like the other top rosés of Domaines Ott, this is a wine that is often better in its second year.' This pairs well with flambéed or glazed monkfish with vegetables, grilled poultry in a sauce, or fruit desserts.
$159.99
$139.99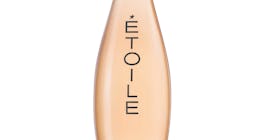 Born from a very good year, Étoile 2020 took shape naturally. Keeping the original idea of selecting the most singular juices from the Ott estate's best Bandol and Côtes-de-Provence parcels, an inspired wine was created. Like all Domaines Ott rosé wines, which are capable of long aging, Étoile has a very great ability to evolve with time in the bottle. It is a wine in its own right, a terroir wine that the estate wanted to make for the long term. Over the years, the salinity of Clos Mireille, the power of Château Romassan, the finesse of Château de Selle will be expressed with complexity. With time, the wine will gain volume, defy its contours, as if to root its terroirs deeper at its heart.
$199.00
$169.99