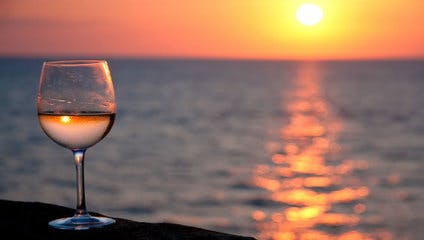 1st Weekend of Summer Sale!
Fun Whites and Festive Rosé Wines
Summer-in-a-Bottle, Shades of Blue + more
It is SO exciting that Summer is officially here! This weekend is the kick-off, with the kids out of school and 4th of July around the bend. In celebration, we are offering two positively delicious dry Rosé wines: Long Island's famed Summer-in-a-Bottle in its beautiful bottle, which runs out very quickly so secure yours today, as well as a new addition to our Rosé line-up: Summer Water. A California blend, we tasted & loved Summer Water on Memorial Day during an at-home 'Rosé All Day' BBQ. It was the #1 favorite of all the bottles we opened! Then we are offering a pair of fun & breezy whites : Shades of Blue is a wickedly delicious off-dry Riesling from the best area of Germany for Riesling, the Mosel, which by the way, is the entire reason our parents got into the wine business to begin with! They loved German Rieslings with cheese & fresh fruit back in the early 1970's, and then became passionate wine & spirit merchants on the Jersey Shore. And our fourth wine today is a new white from Portugal, a recent pet project being to promote this lovely little country's unique wines. Brisa Suave (meaning Smooth Breeze) is a classic Vinho Verde with a zippy, pure & incredibly thirst-quenching style and just 10.5% alcohol, perfect for long, hot summer days and nights. The liter size and screw cap make it extra handy and easy-to-love!
We received a TON of new foods yesterday that are not even uploaded yet, so definitely stop by for the freshest, tastiest appetizer foods anywhere!
Cheers! the Murray family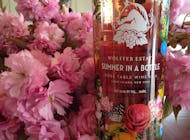 This is the most sought-after American Rosé on the market. We sell every bottle we can get, typically long before summer is over, so come in and get yours! Wölffer Estate is located on Long Island, and they produce excellent dry rosé among other whites and reds, with sustainable farming practices. Summer in a Bottle Rosé has a ripe, charming fruit and flower character giving you a perfume and taste of the Hamptons in high season.
$29.99
$24.99

Summer Water is more than just the rosé of the season - it's a state of mind. Reflecting the lighthearted spirit of summertime, this wine is delightfully crisp and destined for a good time.
$16.99
$14.99
Shades of Blue is made from Riesling grown in the Mosel Region of Germany, renowned for great Riesling. The Mosel is located in the far west, bordering Luxemburg and near France's region of Alsace. The vineyards in the Mosel are predominately located on steep slopes that overlook the Mosel River, which is lined with scenic, picturesque villages. Pair this tasty little number with cheeses & fruits, spicy Asian fare and tropical seafood dishes.
$14.99
$12.99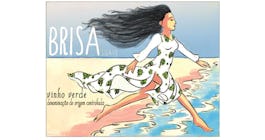 Vinho Verde means 'green wine' or 'young wine' and originated in the historic Minho province in the north of Portugal, officially designated in 1908. Made from local grapes Loureiro, Arinto and Trajadura, farmed with sustainable and organic methods, picked by hand, fermented in stainless steel. Zippy pure and incredibly thirst-quenching. 10.5% alcohol. Brisa Suave means Smooth Breeze. This is an incredibly perfect summer white!
$14.99 Liter Bottle