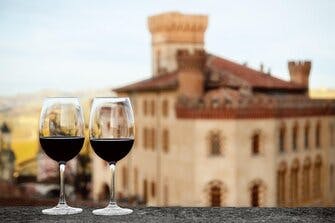 Extraordinary 2019 Vintage is Here!
Barolo Wines on Sale from $49.99/bottle
Oddero, Massolino, Pio Cesare & Scavino
Just the other day a client mentioned my brother's stories about bike riding through the hills of Langhe and tasting Barolo wines with Franco Massolino. What an amazing memory and experience in the beautiful wine region of Piedmont. Located in the northwest corner of Italy, bordering both France and Switzerland, Piedmont (or Piemonte) is a wine & food lover's culinary dream. The most famous wines are indeed Barolo, the King of this Land, made of 100% Nebbiolo. Highly aromatic with many layers of flavors including rose petals, lilac, leather, herbs, black cherry, plum, licorice, cocoa, truffles, tar, brambly berries and more, Barolo benefits from cellar aging, but will usually drink well if decanted.
Growers are calling 2019 a classic vintage in terms of the growing season, with terrific phenolic ripeness, excellent balance and complexity. Overall, 2019 was a cooler year, a mix of power and freshness. The best growers rave about the precision of the vintage, calling 2019 similar to 2016, having good acidity, lovely ripeness and very classic style. The four wines below are from highly sought-after, excellent estates. The Oddero is 'sensual and inviting right out of the gate'; the Massolino at $49.99 will be the one & only time at this price; Pio Cesare has been producing a classic Barolo like the one below since 1881 for five generations, and has hit it out of the park in 2019; and Paolo Scavino's first vintage of Bric del Fiasc was 1978. Crus in Castiglione like Bric del Fiasc combine elegance and power like no other.
Cheers! the Murray family
ITALIAN WINE TASTING & FESTIVAL IN SPRING LAKE
---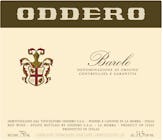 RATED 95 WINE ADVOCATE : 'The 2019 Barolo has dried cherry and candied fruit aromas on the bouquet. Those fruit layers cede to light spice, lilac and campfire ash. The beauty in this wine is the extreme balance achieved in this classic vintage. It delivers on all levels: intensity, length and joy. The fruit represents a blend of four MGS sites: Bricco Chiesa and Capalot in La Morra, Fiasco in Castiglione Falletto and Monvigliero in Verdun. The 2019 is sensual and inviting right out of the gate. Crushed flowers, spice, lavender and rose petal appear later, adding layers of nuance. All the elements are impeccably balanced throughout. What a total delight this is!'
$59.99
$49.99
Buy Now
---

RATED 94 WINE ADVOCATE : 'The 2019 Barolo is elegant and contained, showing a very focused and linear style that makes a great impression and awakens the senses. There is wild cherry, blue flower and crushes stone backed by balanced freshness and tannins. The wine ages in large Slavonian oak casks for 30 months.' 'The 2019 Barolo is a very serious wine. Bright and sizzling with tannin, the 2019 has crushed rocks, red/purplish fruit and dried flowers emerging with some coaxing, but this is really a wine for the cellar.'
$59.99
$49.99
Buy Now
---
RATED 95 WINE ADVOCATE : 'Pio Cesare does a great job with its classic 2019 Barolo (in production since 1881). The bottom of the front label reads "Barolo Pio" in memory of the legendary Pio Boffa. He was a wine entrepreneur who gained the immediate respect and love of all those who knew him. He passed away tragically during the COVID-19 pandemic just as the vaccines were being rolled out. Sourced from across seven vineyards in five villages, the wine remains strictly focused on bright Nebbiolo fruit with red cassis and aniseed. The finish is smooth with tannins that elegantly dissolve over the palate.'
$99.99
$74.99
Buy Now
---

RATED 98 JEB DUNNUCK : 'The 2019 Barolo Bric del Fiasc is the hallmark wine of the estate, and it shows. Taking on more concentration, it is pure and generous with kirsch, star anise, nutmeg, and menthol and moves impressively to the palate with ease and nobility. It offers fantastic depth while remaining true to the vintage and propels forward through an arch of acidity, while having grounded notes of Earl Grey tea, black cherry, and crushed stones as well as ripe tannins. Best After 2026.'
$139.99
$109.00
Buy Now