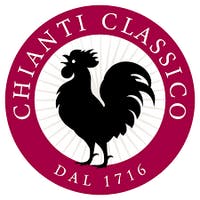 Must-Buy Chianti's! 93 pt Riserva $14.99,
Peppoli $19.99, Carpineto $23.99, Marchese
Antinori $39.99 and 97 pt Rancia $54.99
This is such a great email to pop off the weekend! Everyone loves Italian food... pasta, pizza, paninis, cheeses & salumi, so why not stock up on the very best wine for all of those foods and more with delicious, well-rated Chianti Classicos?! First up, one of our top sellers in the shop, Castellani Chianti Classico Riserva, has plenty of character and comes in a wood box for pick-ups. PLUS, we are making it $14.99 today, that's $180 for a case of wine-AWESOME!!! Next up, a pair of all-time favorites from the Antinori family making wine since the 13th century : Pèppoli 2019 is so charming, bright & ripe, and then Marchese Antinori Riserva, made at the Tignanello estate is  savory, rich, complex & built to last for folks with a cellar. Both are priced really well at $19.99 and $39.99 respectively. Then we have a beautiful small batch Riserva, and one of the best 2017's we tasted, the modern styled Carpineto Chianti is begging for a roast or osso buco or a plate of hard aged Italian cheeses, prosciutto & rustico salami! And finally, the most serious of the crew, Fèlsina's Riserva 2018 with 97 POINTS IS 'stunning, magical and dazzles from start to finish!!!' Made of 100% organic Sangiovese.
STOP BY OUR FOOD MARKET THIS WEEKEND! SUPER FRESH & TASTY
Cheers! the Murray family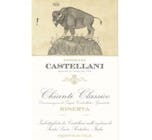 RATED 93 JAMES SUCKLING : 'A Chianti Riserva with blackberry and crushed-stone aromas and flavors. Hazelnut undertones. Medium body, firm and chewy tannins and a lively finish. I like the texture. Drink or hold.' What an incredible value for authentic Riserva Chianti Classico! This wine from the Castellani family is made of mostly Sangiovese with hints of local grapes. Flavorful and delicious on its own, it is even lovelier with a pasta dinner or dried salami, assorted cheeses, oven roasted tomatoes and spiced olives. 
$16.99   
$14.99

RATED 92 JAMES SUCKLING : 'The 2019 Chianti Classico Pèppoli is floral, elegant and gracious, all of which make it a fine choice for drinking over the next few years. Sweet red berry fruit, spice and floral accents give this mid-weight, lithe Chianti Classico tons of appeal. It is a wine more of finesse than size.' Pèppoli was first produced in 1985 and since 2013 part of the harvest undergoes vinification at the Antinori nel Chianti Classico cellars.
$24.99   
$19.99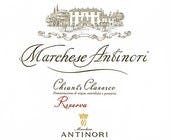 RATED 92 WINE ENTHUSIAST : 'This has enticing aromas recalling ripe plum, fragrant blue flower and oak-driven spice. On the smooth, savory palate, supple, fine-grained tannins accompany juicy Marasca cherry, cassis, vanilla and star anise. Fresh acidity keeps it balanced. Drink (or aerate) 2024-2031.' 
$49.99   
$39.99

RATED 90 WINE SPECATATOR : 'Smoky blackberry, rosemary and tar flavors predominate in this burly red, with dense, assertive tannins. This could use a little more generosity midpalate to buffer the tannins, yet persists on the finish. Drink (or aerate) 2023 through 2037.' Carpineto is produced from vineyards planted to a minimum of 80% Sangiovese and a maximum of 20% of Canaiolo and other red grape varietals. In order to deliver the highest quality and drinking pleasure, Carpineto has chosen to age this wine longer than the 2 years required by appellation rules for a Riserva.
$27.99   
$23.99

RATED 97 VINOUS : 'The 2018 Chianti Classico Riserva Rancia is an absolutely stunning wine. The archetype of Rancia in the past has been of a big, potent Chianti Classico but in 2018, Rancia is a wine of mind-blowing elegance and finesse. Silky, perfumed and indescribably finessed, the 2018 dazzles from start to finish. It's a magical wine in every way.' Fattoria di Fèlsina has long been one of the great names in Tuscany. Unlike many of their neighbors, Fèlsina has never succumbed to the temptation to produce "new age" wines from their fine Chianti vineyards, and continues to grow solely Sangiovese here, rather than dabble with international-styled blends that include Cabernet Sauvignon or Merlot. Consequently, their elegant yet intensely flavored Chiantis place them firmly among the top handful of Chianti producers, with the best vintages of their top Riserva Chiantis often approaching Brunello di Montalcino in complexity and potential for longevity. 
$69.99   
$54.99
In the beautiful olive and cypress-studded countryside between Florence and Siena lay the quaint hilltop villages of the Chianti Classico region. The wine of the same name is produced exclusively in this charming and beautiful area.