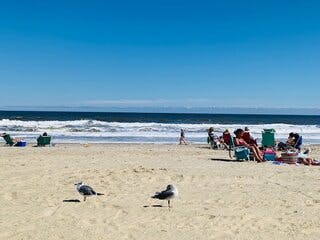 Scenes from Bradley Beach September 9, 2022
Dry Rosé Sale for
Sunny September Days
and 'Local Summer' Nights
While some are wishing for wool sweaters, we are still grabbing our beach chairs and getting in the last licks of summer! Our beaches are GLORIOUS in September, yesterday we squeezed in a few hours in the late afternoon, and even the seagulls were peacefully chillin'. Last night we totally craved a crisp glass of dry Rosé with grilled lamb sausage and quinoa salad, which inspired today's email. We are featuring a few of our greatest Rosé hits plus a monster deal on a tasty year round Rosé from Italy at $7.99!
VISIT OUR FOOD MARKET THIS WEEKEND FOR ULTRA FRESH APPY'S & MORE!
Cheers to 50 Years! the Murray family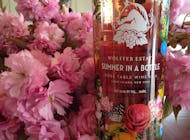 This is the most sought-after American Rosé on the market. Wölffer Estate is located out on Long Island, and they produce excellent dry rosé with sustainable farming practices. Summer in a Bottle Rosé has a ripe, charming fruit and flower character giving you a perfume and taste of the Hamptons in high season. "We wait as long as possible to harvest the fruit. Choosing the perfect moment to pick is crucial to make this highly anticipated wine, bursting with the aromas and flavors of the seasonal fruits that reach their peak ripeness at the height of summer," said Wölffer Winemaker Roman Roth
$29.99
$24.99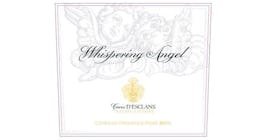 This dry Rose from Provence is made by Sacha Lichine, son of Alexis Lichine from Chateau Prieure Lichine of Bordeaux. He worked at this family's former property during the summers of his youth and fell in love with wine. Look for pink grapefruit, mint, roses and spices in a fresh, zippy, easy-going style in this offering. The color is a lovely pale salmon and the wine is made of mostly Grenache, with small percentages of Cinsault and a white grape :: Rolle (aka Vermentino) and Rolle.
$24.99
$21.99

We first tasted Miraval dry Rosé in the south of France before it was available in the USA, and once it arrived stateside, we were anxious to bring it in. It has been a huge success ever since. We love serving it with tuna, salmon and yellowtail sushi all year long, as well as all types of Asian fare, salmon, shrimp, grilled meats and vegetables, fine cheeses, olives and more. Made by the talented, quality-driven Marc Perrin who was hired by Brad Pitt when he acquired the historic estate in 2008 as a passion project. Pitt hired the Perrin family because they own and manage the illustrious Beaucastel estate in Châteauneuf-du-Pape, one of the greatest wine estates in the world. Perrin converted the ancient Miraval vineyard to organic farming and got to work on creating a world class Rosé.
$23.99
$19.99

Maison Saleya is named for the 'Cours Saleya', a famous flower market in Nice, on the shores of the Mediterranean. Crafted from grapes grown in France's sunny Coteaux d'Aix-en-Provence, this is dry, crisp and mouthwatering with nuances of plums, berries, pink grapefruit, flowers and salty stones. The unique terroir of Provence features abundant sunshine that is moderated by its famous Mistral winds. Serve as an aperitif between friends, to enhance a Provençal recipe, or with other worldly cuisines... Provence Rosé wines are known for their conviviality and freshness… everywhere they go, they're always right at home! Fire up the Grill!!
$18.99
$15.99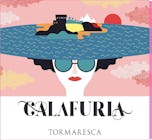 Calafuria, or 'seaside cove', is named for the 700 bays on the coastline of Italy's Puglia region. 'Lady Puglia' is the limited edition label designed by Valeria Petrone, offering a glimpse into Italian summer. A vineyard as beautiful as the wine, the folks at Tormaresca pay close attention to the delicate ecosystem that surrounds the Masseria Maime estate from which Calafuria is sourced. Look for a bright peach-blossom pink color. On the nose, Calafuria offers fruity notes of pink grapefruit, peaches, and pomegranate that merge with delicate lavender floral sensations. Its palate is supple, with a pleasant freshness, in perfect balance with its lingering aromatic profile and a delicate savory finish. We tasted and positively adored this 2021!!!
$16.99
$14.99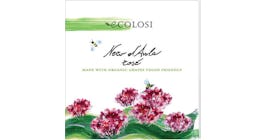 Organic, delicious and topped off with a screwcap ... sign me up all year long with pasta, pizza, grilled meats and more!!! Made by the third generation Colosi family in Sicily, this is made of the native Sicilian grape, Nero d'Avola. It is crisp, clean and definitely dry, with wild strawberry, lovely rose petals, and saline-inflected minerals in the nose and mouth. You know this is an 'island' wine with its tangy flavors and sea breeze nuances. So delicious! Winemaker Pietro Colosi works with his father Piero.
$11.99
$7.99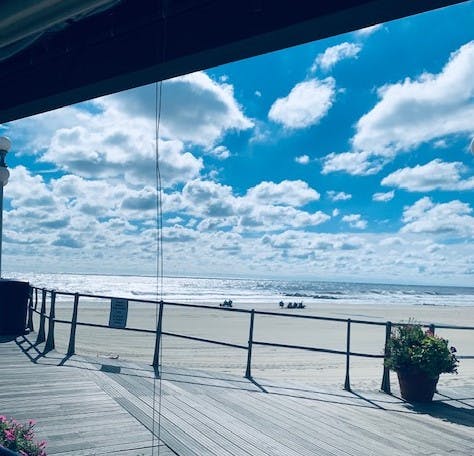 View from Avon Pavillon Restaurant