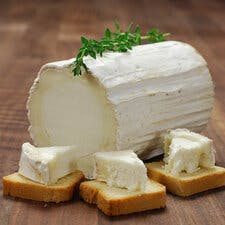 Sancerre & Goat Cheese are a Perfect Pairing!

Last Chance for Our
Two Top Selling Sancerre from 2020
Alix Carlin & Pierre Prieur + Cool Magnums!
In case you haven't heard the news, there is a massive, worldwide Sancerre shortage happening. Both the 2020 and 2021 vintages in the Loire Valley (and in all of France in fact), yielded extremely low quantities of grapes, so growers were not able to produce the same amount of cases as normal. This has importers, distributors and retailers all scrambling to get as many cases as possible for our clients. So we just received our last drop of Alix Carlin and Pierre Prieur 2020's below, plus we have a few cases of 2018 Prieur at the rockin' price of $32.99. We tasted one a few weeks ago and it was fresh, dry and super tasty! Our advice, stock up now for Summer 2022!!!
Cheers to 50 Years! the Murray family
#50thanniversary #shopsmall #1972-2022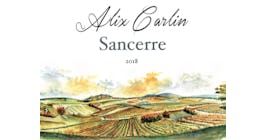 A crowd-pleasing staff pick made by woman winemaker Alix Carlin who hails from Crézancy-en-Sancerre. Alix crafts this delicious and refined Sancerre Blanc in a gentle, flowery, mineral style. It is generous, yet perfectly balanced with a dry refreshing mineral finish, and it's a terrific value. Serve with goat's milk cheese, oysters, shellfish and white fishes, or as a the perfect aperitif. Sancerre is always made of 100% Sauvignon Blanc.
$24.99
BUY A CASE AND GET 10% OFF = $22.49/BTL

For ten generations, the history of the Prieur family has been written in the prestigious terroirs of Sancerre such as Monts-Damnés and Chavignol. Today this family estate is run by Bruno and Thierry Prieur. The 42-acre estate has 30 acres planted to Sauvignon Blanc, and the balance with Pinot Noir, in three types of soils : chalky-clay, pebbly-chalk and flinty soils. Made of 100% Sauvignon Blanc (as are all Sancerre white wines), this has citrus notes of lemon and grapefruit, green pear and peach skin along with lovely terroir notes of flinty chalk and minerals. Serve with French goat's milk cheeses in particular, or with raw oysters, shellfish and white fish dishes.
$24.99
BUY A CASE AND GET 10% OFF = $22.49/BTL

This magnum is such a killer deal! Whether it's 2 couples, a few friends or a party, these magnums will be super festive and delicious this summer! Made by a 10th generation Sancerre estate.
$49.99
$32.99