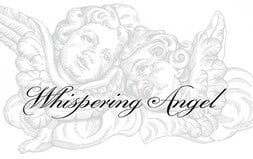 Dry Rosé on Sale!!!
Whispering Angel $19.99, 'Anna' $14.99
Sancerre Rosé $23.99 and Wölffer $16.99
The sun is shining, the breeze is blowing and we cannot wait to have a glass of dry Rosé tonight!!! Today we are offering the ever-popular Whispering Angel from Provence for $19.99, followed by a new staff favorite : 'Anna', made by Peter Gönc, a 4th generation grower who is at the forefront of the Natural Wine Movement in his native Slovenia. Named for his grandmother, 'Anna' is bone dry, crisp and mouthwatering, with an easy breezy 12% alcohol. Next, Wölffer from Sagaponack N.Y. is made from 100% estate fruit, and the winery believes this 2020 is their best vintage in 30+ years. A total steal at $16.99! Our 4th wine is a seriously good Sancerre Rosé from a family making wine in the Loire Valley of France since the 1600's. Made of 100% Pinot Noir, this has red fruits, flowers and stony minerals and will be equally amazing with lobster, salmon and clams or ribs, burgers & chicken.
Cheers! the Murray family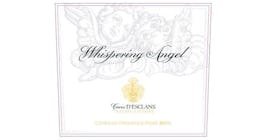 This dry Rose from Provence is made by Sacha Lichine, son of Alexis Lichine from Chateau Prieure Lichine of Bordeaux. He worked at this family's former property during the summers of his youth and fell in love with wine. We found pink grapefruit, mint, roses and spices in a fresh, zippy, easy-going style in this offering. The color is a lovely pale salmon and the wine is made of mostly Grenache, with small percentages of Cinsault and a white grape :: Rolle (aka Vermentino) and Rolle.
$23.99   
$19.99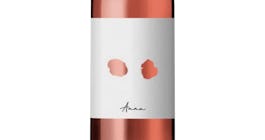 RATED 93 BOTTLESHOP.COM : 'Our first reaction to this Rosé was that it is wildly delicious! Brimming with strawberry, raspberry, pomegranate, peach and melon flavors, it also has a gorgeous beam of cool mineral salinity and high-toned aromatics that speak to its origin in northeast Slovenia.' 50% Zametna Crnina, 20% Pinot Noir, 20% Pinot Grigio and 10% Blaufränkisch from vines between 20-55 years old, all low yielding and pruned to a single guyot at an elevation of 820-1300 feet.  Aged 3 months on fine lees. 
$17.99   
$14.99

Wölffer Estate is a sustainable vineyard in Long Island producing highly sought-after dry rosé, whites and reds. Wölffer Estate Rosé Gold Label showcases the beauty of Wölffer's maritime terroir at an outstanding value. It was the Rosé that started it all for Wölffer. Complex with understated elegance, this is made of 50% Merlot, 26% Chardonnay, 7% Cabernet Franc, 6% Pinot Noir, 5% Sauvignon Blanc, 3.5% Cabernet Sauvignon, 2% Riesling and 0.5% Gewürztraminer.
$19.99   
$16.99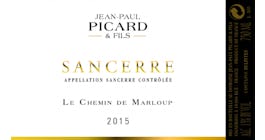 Sustainable, vegan and made with indigenous yeasts, this Sancerre rosé has a lovely, deep pink color, and opens with bright aromatic notes of exotic fruit, flowers and stony minerals. On the palate the wine is full bodied and balanced with delicately fruity yet dry notes at the end. This wine is great with grilled meats and cooked pork meats and also all day long especially in the summer. Only 660 cases produced.
$27.99   
$23.99