Pessoa da Vinha Vinho Verde 2017
A wine from Vinho Verde, Portugal.
We are so impressed with this organic/biodynamic Vinho Verde white from Portugal. Most often, the Vi…
Paul Pernot Bourgogne Blanc 2016
A Chardonnay from Bourgogne, Burgundy, France.
Paul Pernot founded this family domaine in 1959. He started with about 10 hectares, m…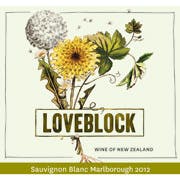 Loveblock Sauvignon Blanc 2017
A Sauvignon Blanc from Awatere Valley, Marlborough, New Zealand.
Loveblock is the project of husband and wife team, Kim and Erica Crawford. After selling their enorm…
$22.99
Save $3.00 (13%)
$19.99