Moraitis Dry Rosé 2019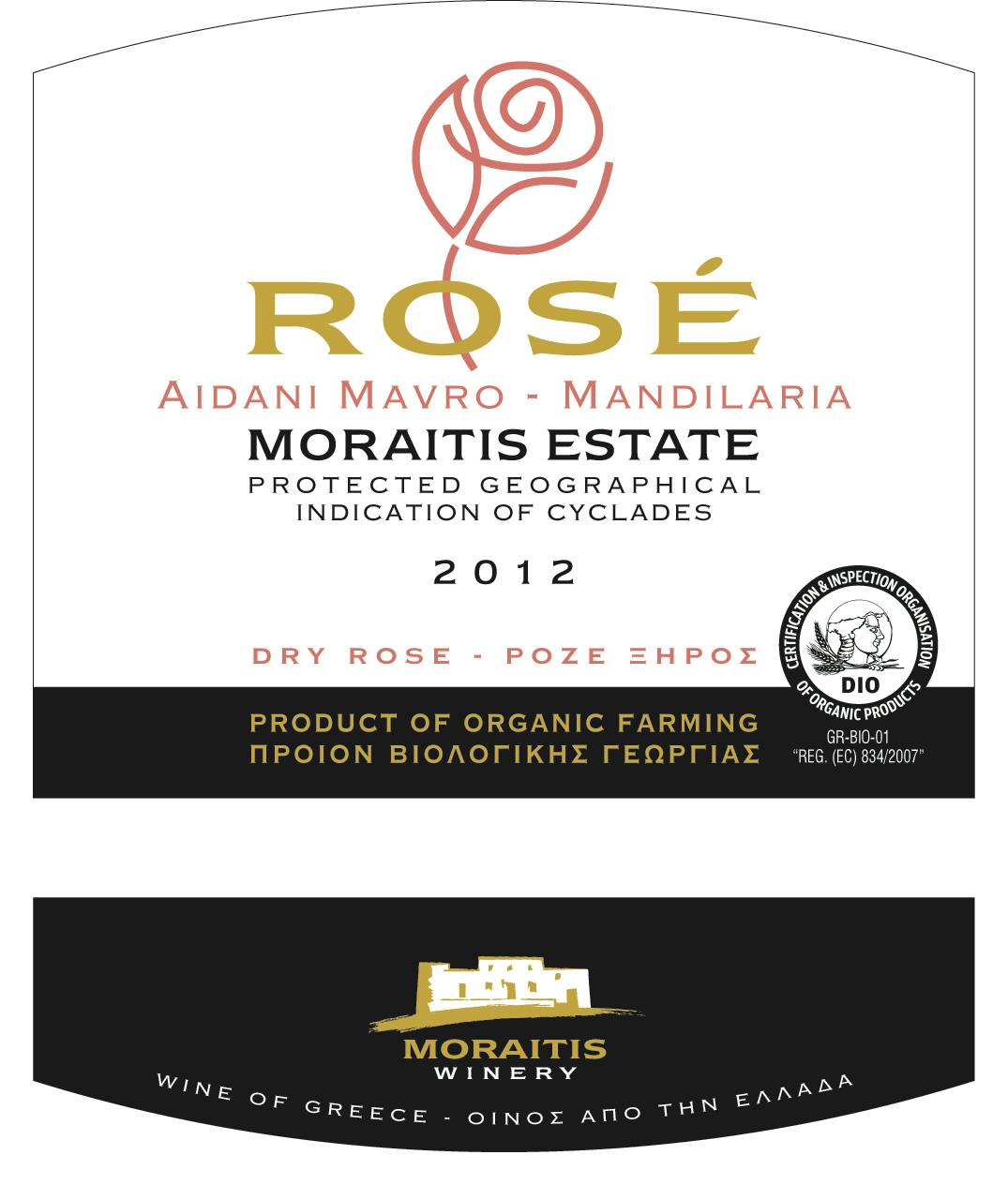 When we visited Greece in the early summer of 2010, we fell in love with the wines from the Moraitis Estate located on the beautiful island of Paros. Owned by the Moraitis family, Manolis Moraitis' grandfather founded the winery in 1910 and today is working with one of his sons while his other son finishes school and the military. Moraitis is the only privately owned wine estate on the island and conducts all grape growing with organic methods.
This luscious and lovely dry Rosé is made of a blend of indigenous Greek varieties: Mavraidano provides aromas of cherries and plums while the deeply colored Mandilaria grape gives lovely floral notes especially violets. This is clean, crisp and emminently drinkable. When we visited the estate, father Manolis and sons Theo and Savvas were our hosts, but their mom whipped up a light lunch for us including a super smooth, delicious Taramosalata (caviar spread), Parsley and Onion spread on toast topped with a kalamata olive and chunks of Graviera cheese (Greece's 'other famous' sheep's milk cheese). Graviera is more of their table cheese, and the Greek Feta cheese is used in the country's famous Tomato, feta, olive and crusty bread salad. This wine pairs well with all of the above! When you get it home, create something Greek-inspired and this wine will truly sing...