Christian Moreau Chablis 2018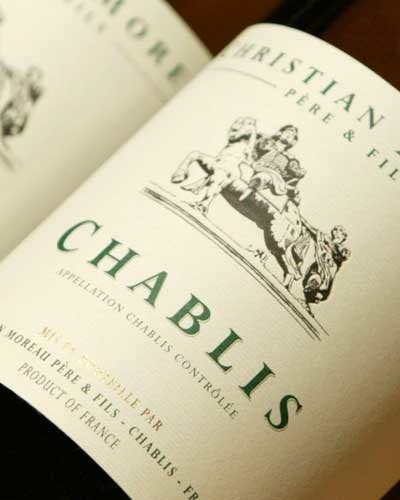 The Moreau family has been rooted in the heart of Chablis since 1814. At that time Jean Joseph Moreau founded the wine-merchant trading firm. During some ownership changes of the company in the 1970's and 1980's, the Moreau family managed to retain ownership of their vast and important vineyard holdings. Then, with the 2002 vintage, Christian Moreau regained his right to produce wines sourced from the family vineyards and market the wines under his own label. Today, Christian's son, Fabien Moreau, the sixth generation of the family, is the winemaker of this beautiful domaine which produces exclusively Chablis wines. The Domaine holds a total of about 12.5 hectares with vines averaging 45 years old. They follow a traditional philosophy based on respecting Chablis's terroir. Domaine Christian Moreau Pere & Fils also obtained organic certification in the 2010 vintage.
VinousThe 2018 Chablis is a terrific introduction to the Moreau wines and the house style. Rich and textured, with lovely up-front fruit and a racy, exuberant personality, the 2018 is a joy to taste, even in the early going. Light tropical notes, almond, lemon confit and chamomile are some of the many notes that grace this exquisite, inviting Chablis.