Espolòn Blanco Tequila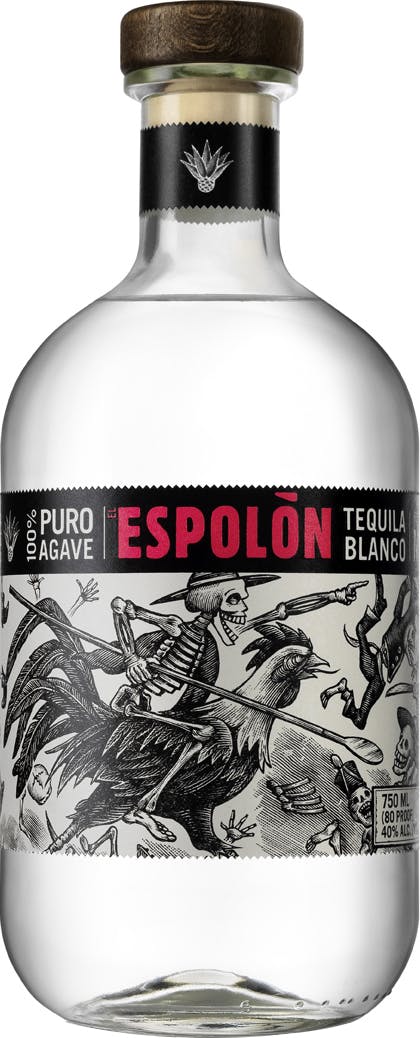 The folks at Espolòn create rich, intense, flavorful Tequila. In order to do this, their Piñas cook for 18-20 hours, they distill longer than most and they play rock music in their factories to inspire the agave. The Espolòn home in the Highlands, called Los Altos by the locals of Jalisco, is in the San Nicolas distillery, considered by many to be the best in all of Mexico. Inspired by the famous work of a 19th century Mexican artist, their labels showcase some pretty revolutionary stuff. They capture the spirit of Espolòn and thie owners' promise to stir things up and inspire a little revolution in tequila drinking...
Wine EnthusiastThe mild aroma hints at green bell peppers; the flavor also has a distinct vegetal note, mixing bell and jalapeño peppers along with agave. Finishes long, with white pepper and ginger sparks.