Decoy Sonoma County Chardonnay 2018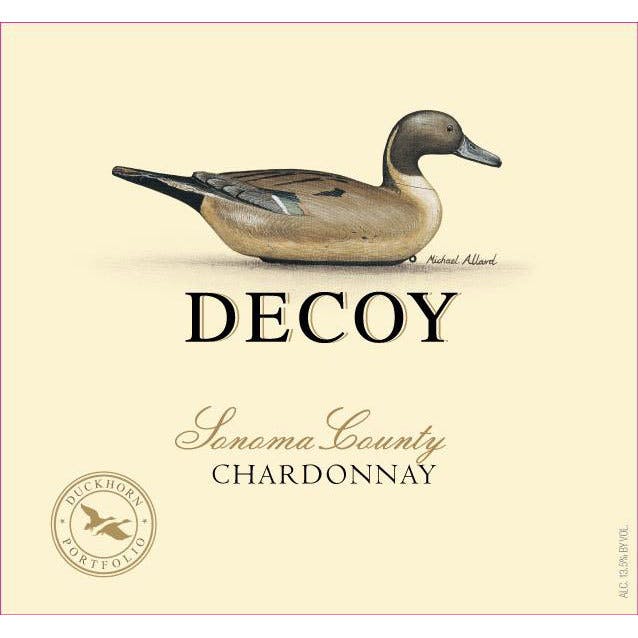 Decoy wines are made by the illustrious Duckhorn Vineyards. The Decoy Sonoma County Chardonnay is produced from a diversity of Sonoma County winegrowing region, which allows the Duckhorn winemaking team greater flexibility during the blending process. Stretching from Cloverdale to Annapolis to San Pablo Bay, Sonoma County encompasses an array of microclimates, soil types, elevations, and terroirs, yielding a unique and appealing expression of Chardonnay. The 2015 is a blend of 14 vineyards and displays lovely layers of pear, apple and lemon drops. On the palate, the pure fruit flavors are underscored by crisp acidity and subtle hints of sweet oak that add length to the finish. 25% of the wine was barrel fermented and 75% in stainless steel, giving it a fresher style of Cali Chardonnay.
Wine EnthusiastThis is an appealing wine that comes at a great value. Crisp acidity keeps it balanced against a backdrop of richer brioche, toffee and vanilla-cream elements.