Uncle Val's Botanical Gin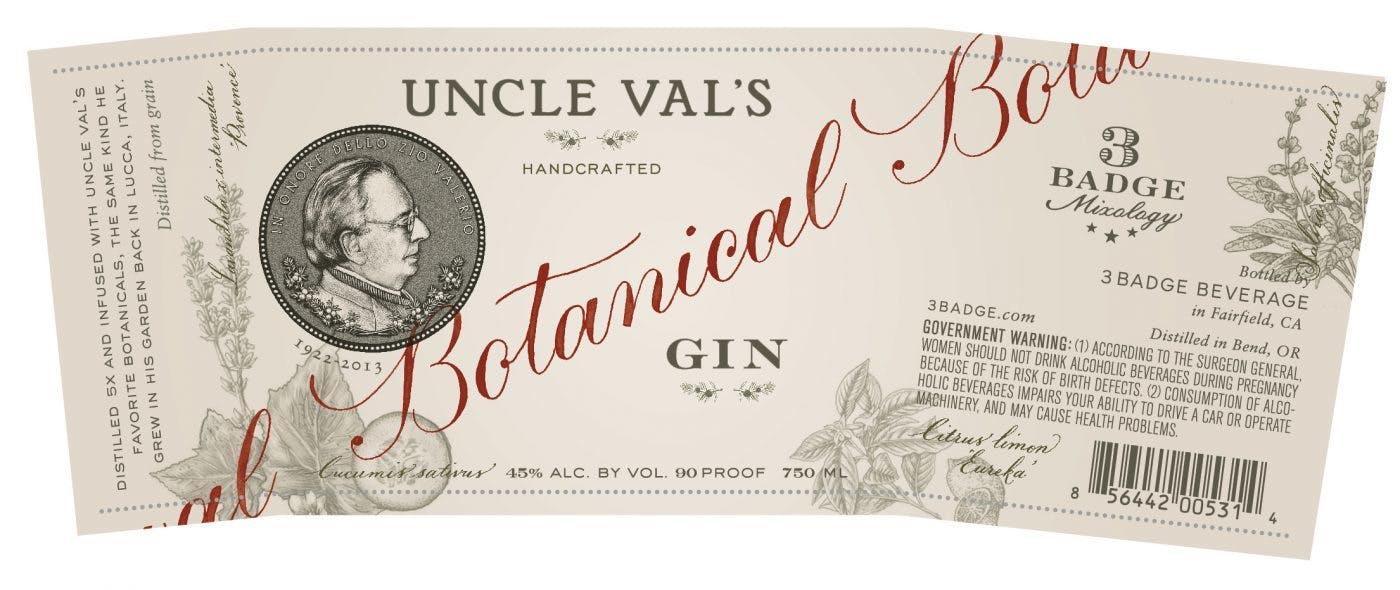 This small batch American gin is made with five botanicals: juniper,cucumber,lemon,sage and lavender. The formula was inspired by Zio (Uncle) Valerio's love of gardening and native Tuscan cuisine. The botanicals are not only Uncle Val's favorite cooking ingredients, but also happen to make an exceptionally unique and smoothly delicious gin. A wonderfully pure lemon entry is followed by a spiced, lavender finish.
Wine EnthusiastSweet-tasting and citrusy, this has a light herbal aroma. It shows distinct cucumber and lavender notes on the palate, and it should lend itself to spring and summer cocktails. Keep an eye out for exciting savory and spicy variations of Uncle Val's that may be coming to market soon.