Antidoto Ribera del Duero 2018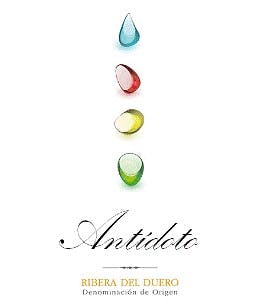 We are so happy to have this wine back in stock! 'Antidoto' means Antidote... because the young, passionate French winemaker Bertrand Sourdais, created this wine to capture the essence of the Ribera del Duero region he so deeply loves, at a pricepoint that is affordable to many. The region has suffered from 'sticker shock' in recent years, in order for consumers to get the best wines. But Antidoto is made from the highest quality old vine sites in the renowned Soría zone. Bertrand first gained winemaking fame in this region for his pioneering wines made at Atauta. But when the winery was sold in 2009, his gaze shifted to his family's Chinon estate in France's Loire Valley so he returned home to make wine there. Yet all the while the 'pull' of Soría remained strong so he soon returned to the region to make a new wine with a more modest price tag which—like all of his work at Atauta—would be full of the soul of ancient-vine Tinto Fino. Wherever possible, he also employs organic and biodynamic methods.
Bertrand poetically describes the Soría zone as 'sitting on the rooftop of Ribera,' where temperatures are cooler than in the rest of Ribera del Duero, giving the wines added freshness. There are numerous soil types, but most of them have two things in common: their poorness and an abundance of sand that has kept Phylloxera away for the past 150 years. As a consequence this is one of the largest concentrations of ungrafted vines in Europe. To Bertrand's mind, the Soría sub-zone offers a transitional wine type that can—in the right hands—blend Rioja's fragrance and finesse with Ribera del Duero's traditional power and depth. He is using long, gentle macerations to minimize tannin extraction and no new barrels are employed for aging. The immediate goal is a wine with balance, perfume, and complete tannins.
Wine AdvocateThe meatier 2018 Antídoto had some resemblances with a Northern Rhône Syrah: hints of smoked bacon and flowers, juicy and plummy, ripe without excess and quite showy. It had a little less alcohol than the 2017 and felt more balanced and round. It had fine, chalky tannins and a dry, long finish. It matured in 600-liter oak barrels for nine months, which was a shorter élevage that seems to have respected the fruit. 135,000 bottles and 3,150 magnums produced. It was bottled in July 2019.