Antidoto Ribera del Duero 2014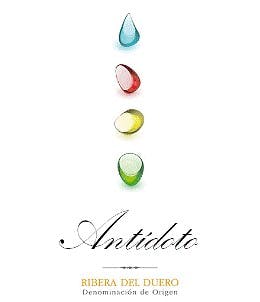 Unavailable
We're sorry, but this product is not currently available.
Antidoto is a new wine coming from one of Spain's most famous regions : Ribera del Duero. Made by a young French winemaker, Bertrand Sourdais, Antidoto was 'born' to capture the essence of the region from high quality old vine sites, while maintaining a modest pricepoint. Sourdais first gained famed in Soría for his pioneering, high end wines made at Atauta, a village within the province. But when Atauta was sold in 2009 during Spain's economic downturn, his gaze shifted to his family's Chinon estate in France's Loire Valley. Yet the pull of Soría remained strong and he soon returned to the region to make a new wine which—like all of his work at Atauta—would be full of the soul of ancient-vine Tinto Fino. Wherever possible, he employs organic and biodynamic methods.
Bertrand poetically describes the Soría zone as "sitting on the rooftop of Ribera," where temperatures are cooler than in the rest of Ribera del Duero. There are numerous soil types, but most of them have two things in common: their poorness and an abundance of sand that has kept Phylloxera away for the past 150 years. As a consequence this is one of the largest concentrations of ungrafted vines in Europe. To Bertrand's mind, the Soría sub-zone offers a transitional wine type that can—in the right hands—blend Rioja's fragrance and finesse with Ribera del Duero's traditional power and depth. He is using long, gentle macerations to minimize tannin extraction and no new barrels are employed for aging. The immediate goal is a wine with balance, perfume, and complete tannins.
Wine AdvocateI loved the nose of the 2014 Antídoto, which is Tempranillo produced from grapes from the Soto de San Esteban zone in the Soria province, the cooler part of Ribera del Duero. They are slowly increasing the 600-liter barrels they use (perhaps 30% this year) and the rest of the wine aged in well-seasoned, quite neutral 225-liter Bordeaux barrels. This is all produced with purchased grapes with some 30% of them coming from the vineyards owned by David Hernando. I found it very perfumed and open, with character, no oak whatsoever and a wild side to it that made me think of a northern Rhône, somehow herbal (think raspberry leaf!). The palate is medium-bodied with fine-gained tannins and very good balance and freshness, approachable but with enough concentration and seriousness to be able to stand to food and age in bottle for a few years. The nose and palate are consistent with each other: you find what you expect. I see a huge increase in quality in this vintage. I sampled an unbottled 2015, and even though there was some oxidation in the nose (something I often find in the unbottled reds and makes me reluctant to score samples), the palate showed compact, a little riper and more immediate. Very good value. 80,000 bottles produced. 92+
James SucklingA red with dried meat, pine needles and dark fruit. Full body, focused concentration and a persistent finish. Fine tannins. Drink now or hold.