Cap Royal Bordeaux Blanc 2018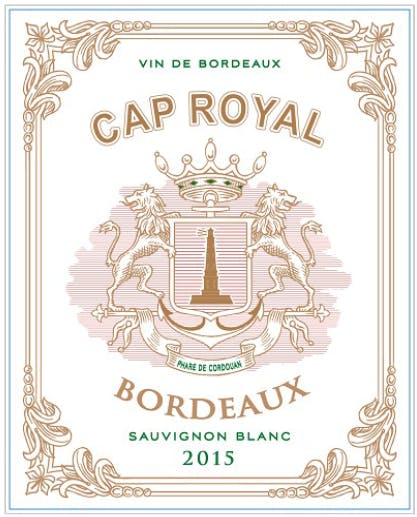 The 2018 vintage for Cap Royal Blanc is as delicious and charming as ever. Its bright and clear golden yellow color leads to exotic fruit aromas, such as litchi, along with white flowers and lemon rind. This vintage offers a balance between intensity and roundness. Cap Royal's Bordeaux white is 100% Sauvignon Blanc which comes from a selection of the best terroirs. The selection is of the most aromatic lots to produce a blend where purity remains the key element in the development of this wine.
Made by Château Pichon Baron, the illustrious 2nd growth estate in Pauillac, Cap Royal is named for the 14th century royal Cordouan lighthouse, the oldest in Europe which is situated at the entrance of Bordeaux's Gironde River. Made under the expertise of the Pichon Baron team, Cap Royal is available in both white and red. Château Pichon Baron is owned by the AXA company which has a steadfast commitment of promoting the world's greatest wines. Serve this lovely French white as an aperitif or with white fish dishes, goat's milk cheeses and green salads with cucumbers and yogurt dressing.