Lucid Absinthe Superieur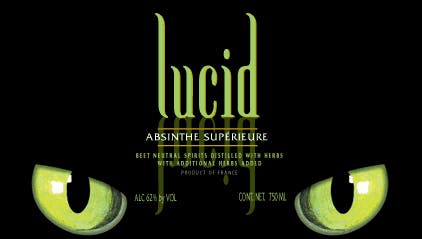 Unavailable
We're sorry, but this product is not currently available.
Lucid is the first genuine Absinthe made with real Grande Wormwood to be legally available in the United States in over 95 years. Lucid is made with a full measure of Grande Wormwood (Artemesia absinthium) as well as other fine European herbs including green anise and sweet fennel. Absinthe has been enjoyed historically by the likes of Oscar Wilde and more...
Wine EnthusiastThis cocktail-friendly absinthe is mild and herbaceous, hinting at fennel, lime peel, and a fresh hint of celery. Made with beet neutral spirits, it has a faint sweetness that plays around the edges. Light straw in the glass, louching to bright opalescent.