Chateau Montus Madiran 2013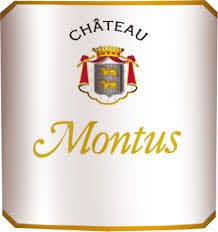 Unavailable
We're sorry, but this product is not currently available.
Alain Brumont inherited Château Bouscassé vineyards from his father in 1979, which today covers 120 hectares. He purchased Château Montus in 1980 when he realized that he understood that Tannat had the potential to produce exceptional wines.
"My philosophy is primarily governed by a series of uncompromising choices, all leading to the unique style of Château Montus, Château Bouscassé or Torus. These now legendary wines are the result of hard work and the constant search for singularity where the smallest detail can become all-important".

The Madiran appellation in the south-west of France is still becoming known around the world. Its primary indigenous grape is Tannat. Very rare, with no more than 3500 hectares planted throughout the world, it today represents close to 70% of the Madiran appellation's vine stock. In all probability originating from the Bearn region, Tannat belongs to the Cotoide family that has been present in the South-West since Roman times.
The term tannat comes from the Occitan: tan "tannin", i.e.: tanned. It is made up of compact, cylindrical two-handled grape bunches; spherical, blue-black medium-sized berries with thick skin. It is a late-ripening productive variety which flourishes wonderfully on Madiran lands.