Disznókő Tokaji Dry Furmint 2017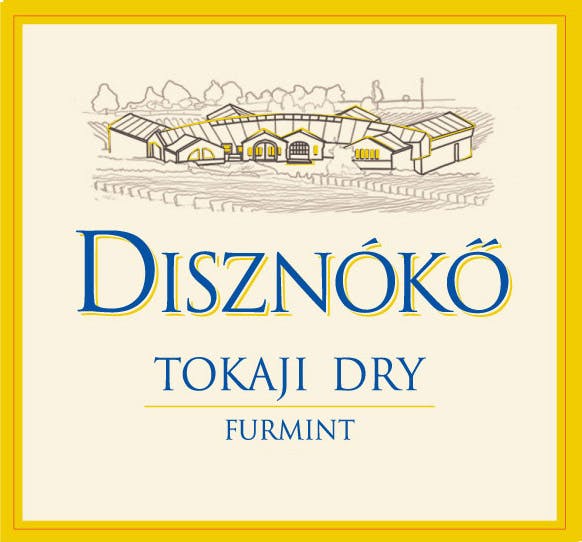 Unavailable
We're sorry, but this product is not currently available.
Furmint is the grape used to produce Hungary's renowned sweet wine, Tokaji. When vinified dry, however, Furmint is capable of producing some very compelling white wine. The 2017 exhibits a bouquet of white flowers,grapefruit and pears. A refreshing texture gives way to expressive fruit on the palate and a lingering mineral finish. It will pair well with shellfish, white fishes, salads and picnic foods, but it also possesses the weight and profile to match with white meats and creamy pasta dishes as well.
Hungary has one of the world's oldest winemaking histories, dating back over 400 years. Renowned for 'king-worthy' dessert wines, Hungary's traditions are long and rich. The Disznoko estate was classified at the top level of Hungary's vineyard demarcation in 1772, making it one of the first classified estates in all of Europe. Disznoko is regarded as making some of the very finest sweet wines - Tokaji - in the world, and have invigorated the reputation of Hungary's sweet wines as 'the wine of kings and king of wines' as Louis XIV boasted. The estate is currently owned by AXA Millesimes, who also own the illustrious Château Pichon-Baron in Pauillac and Château Petit-Village in Pomerol. They not only wish to continue the old traditions of the estate, they are also encouraging new ones. Disznoko makes a wonderful dry white with crisp, refreshing citrus flavors, called Tokaji Dry.

Tokaji Dry Furmint is a top selling white from AXA, showcasing the desires of the modern palate. The grape variety, Furmint, and the region, Hungary, are quite trendy in avant-garde wine circles, making this wine always exciting for white wine drinkers new to the variety.