La Crema Monterey Pinot Noir 2016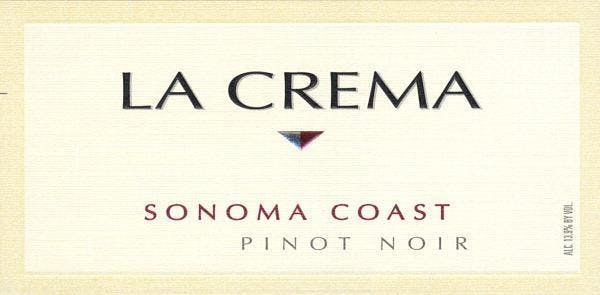 La Crema has
dedicated more than 30 years to exploring the many expressions of Pinot Noir and Chardonnay from California and Oregon's finest winegrowing regions. This offering is from the cool climate Sonoma Coast appellation of California, which has many diverse soil types and microclimates from craggy coastlines to grassy pastures, redwood forests and quiet valleys. The Sonoma Coast is stunningly beautiful and well-suited for winemaking. All of the Pinot Noir picked at La Crema is hand sorted at the winery; any clusters with green or overripe grapes are removed, along with stems and leaves, and then the bunches are de-stemmed. After that, Pinot Noir is given a 'cold soak' which preserves the freshness and acidity of the fruit.
Look for rich cherry notes, punctuated by sweet earth and orange peel tones. With the first sip, a mouth-watering jammy quality is immediately evident, with fresh cherry flavors joined by orange peel, tobacco and tea leaves. A lovely balanced acidity and sturdy tannins round out the mouth.
Wine EnthusiastHibiscus, sumac, pepper and vanilla aromas show on the nose of this widely available bottling, which works as a midweek sipper. The fruit is fairly ripe and extracted, showing flavors of orange-cranberry juice, although the mouthfeel remains a bit thin.