Nadia Cabernet Sauvignon 2017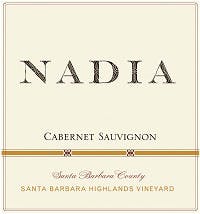 Unavailable
We're sorry, but this product is not currently available.
Far from the windswept coastal foothills of Laetitia Vineyard & Winery lies a land of elevated, quiet grace. Framed by chalky cliffs and planted to vines that are drenched in sun by day and chilled by the cover of night – this is the Santa Barbara Highlands Vineyard, the home of NADIA. It was on this stretch of remote earth that, several years ago, the Laetitia Vineyard & Winery team decided to take a chance. Owner Selim Zilkha asked himself and several others 'Could this be the place?' And after tireless examination, the answer came back an unqualified yes. The soil, the sun, the altitude; every scrap of evidence announced definitively that Rhône and Bordeaux varietals would find their truest expression in such a place as this – and even rival the finest in the world.
With Lino Bozzano and Eric Hickey rising to the challenge in the vineyard and the cellar, respectively, thus was the concept of NADIA born: a limited collection of Rhône and Bordeaux-varietal wines whose sole purpose is to champion the secluded beauty and inexhaustible potential of the Santa Barbara Highlands Vineyard. Armed with a top-shelf estate vineyard, a purpose, and a collaborative vineyard and winemaking team, Lino and Eric went about the work of creating these special wines from the ground up – ground whose uncannily amenable growing conditions are fundamental to the depth, complexity and value of NADIA wines. NADIA, which translates to mean "hope" in Russian and "delicate" in Arabic, is a Bordeaux blend made of mostly Cabernet Sauvignon, with Cabernet Franc and Merlot. Look for rich aromas and flavors of ripe blackberry, spice, toast and chocolate. Balanced and pure, with medium to full-bodied richness and sweet tannin, it is approachable and delicious in its youth. Serve with steaks, burgers, grilled vegetables, and cheeses; especially Cheddars from Canada, Ireland and England, Comte Gruyere from France and Cotswold from England.
The Laetitia Estate Vineyards were first planted to grapes in 1982 when French viticulturists found ideal growing conditions in the Arroyo Grande Valley for producing wines of similar character to those of their homeland in Epernay, France. Nineteen years later, the property would be acquired by Selim Zilkha, founder of a successful wind power development company and champion of environmental sustainability. Between his qualifications in renewable energy solutions and his passion for the pleasures of the harvest, Selim has developed Laetitia into the home of some of California's highest quality, sustainably-produced wines.