Mohua Sauvignon Blanc 2017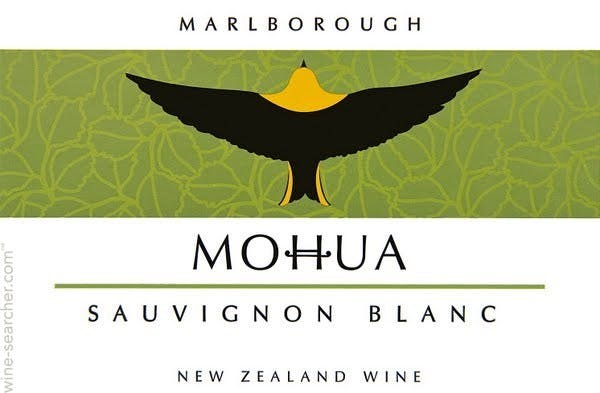 The Mohua range of wines are made by Peregrine Winery in Central Otago, New Zealand. Since its first wine release in 1998, Peregrine Winery has established itself as one of New Zealand's quality-driven producers of handcrafted wines, reflecting and personifying the pristine environment in which these wines are nurtured. The winery has in subsequent vintages been awarded numerous international and domestic trophies, gold medals and accolades for all of the varieties that are crafted at the winery.
The 'Mohua' wines are named in honor of a rare bird in New Zealand, now found only in some of the most remote parts of the South Islands pristine rainforests. The graphics of the Mohua label reflect this stunning bird, flying through the upper canopies of its tree habitat. The wines for the Mohua range are carefully selected from two of New Zealand 's most famous grape growing regions, Marlborough and Central Otago, both of these being in the South Island. The style of Mohua Sauvignon Blanc is
clean and classy. Look for ripe citrus and tropical fruit flavors with hints of classic gooseberry notes and passion fruit preserve on the finish. This is a thoughtfully produced wine that invites a second glass. It is one of our favorite New Zealand Sauvignon Blancs due to its balance and purity.
Wine SpectatorLemongrass, citrus and pear flavors are clean and bright, set on a sleek frame, with peppery white flower accents and notes of citrus peel that linger.