Clos du Bois North Coast Chardonnay 2018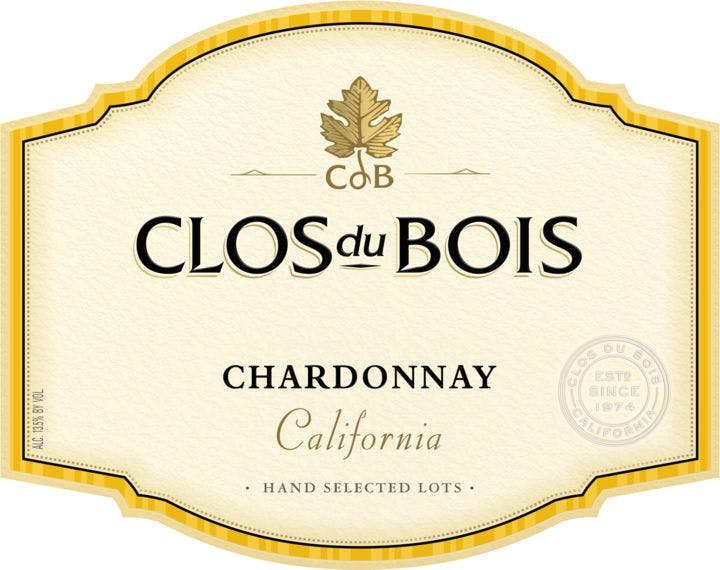 Clos du Bois founder Frank Woods was impressed with France's winemaking expertise and dreamed to combine their methods with his vibrant California fruit. In 1974 he premiered his Clos du Bois classic Chardonnay. Sourced from hand selected lots in several areas of California, the grapes were harvested cool and gently pressed at the winery in order to preserve the Chardonnay's pure fruit flavors. After settling, the juice was partially barrel fermented in a combination of French and American oak, with the remaining juice undergoing fermentation in stainless steel. Malolactic fermentation was then induced to soften the wine's acidity and impart a smooth mouthfeel. To encourage maximum flavor development, the wine was aged in barrel sur lie for six months, with the lees stirred monthly prior to bottling. This crisp, refreshing Chardonnay will complement a variety of foods, including fish prepared in lemon butter sauce, pasta in cream sauce, and herb-roasted chicken.
Clos du Bois winery is 'green' and eco-friendly, powered with 4000 solar panels and the vineyards are farmed sustainably.